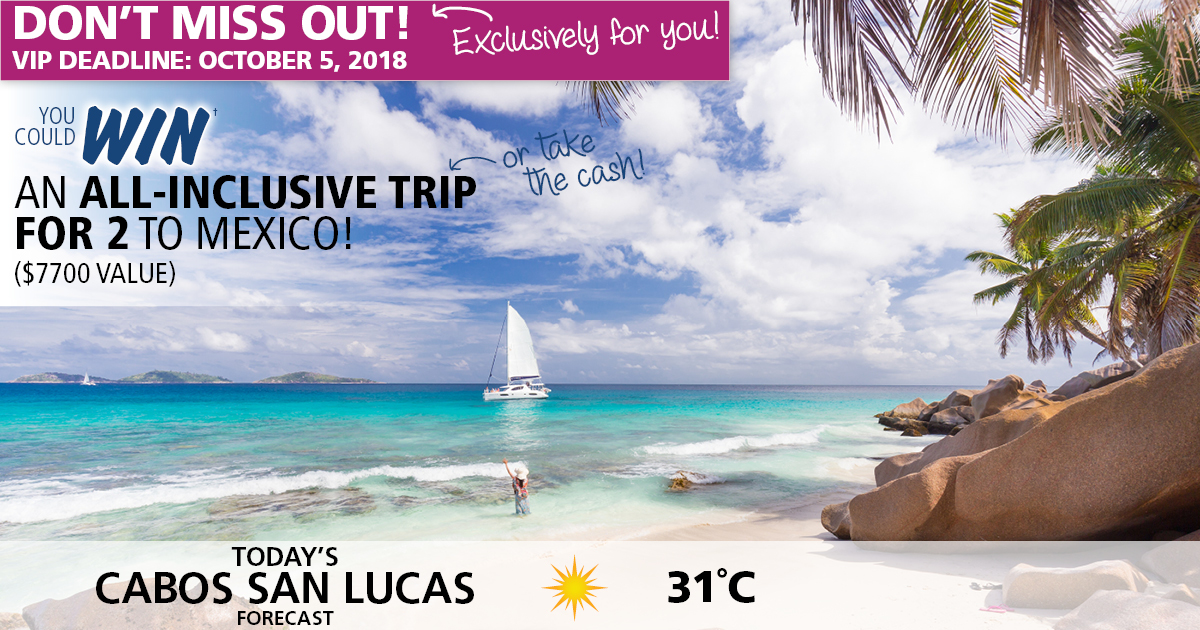 October 5, 2018 — You could win† an all-inclusive trip to Cabos San Lucas! Enter the Calendars for Cause Sweepstakes before midnight tonight, Friday, October 5.
Warm ocean breezes, spectacular views, sparkling pools. Imagine that place where the waves meet paradise… Rejuvenate your body and soul with seaside spa treatments. The VIP Prize is valued at $7,700 — or you can take the cash!
Enter today and not only are you eligible for the VIP Prize, but you could also WIN† an adventure every day in February! Get 5 Adventure Calendar entries free with any 2019 Calendar purchase, or get 10 Adventure Calendar entries free when you spend $100 or more. This offer also expires tonight, October 5, 2018.
The clocking is ticking and time is running out…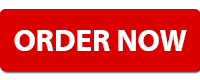 or call 1-888-330-2585
What you could ALSO WIN†:
365 x $1000 daily cash prizes
52 x all-inclusive trips
6 x brand new vehicles
$10 MILLION Grand Prize Draw†
Early Bonus Prize: An all-inclusive trip for two to Mexico or a $30,000 Home Makeover or $30,000 cash!
Early Bird Prize: A Brand New 2019 Dodge Journey, an all-inclusive trip for two to Mexico and $5000 cash!
How you're helping
Your generous support will help fund the life-saving initiatives of breast cancer charities to make an even bigger impact, while getting a chance to win these incredible prizes! Help us reach our 2019 goal of raising $2 million for Shop4Charity's charity partners.
†No purchase necessary. Math skill test applies. Prizes may not be exactly as shown. See Official Rules for details.