CANADA, March 8, 2018 — Shop4Charity, which has in the past five years raised over $1 million for Breast Cancer charities across Canada, is back with its latest fundraising contest – the Cash & Coupon Sweepstakes.
This is an interesting fundraiser — not only can you save thousands of dollars with their online coupon membership for only $35, but you could win† one of their 100 daily prizes of up to $10,000, and also have a chance to radically change your life and the lives of everyone around you — you could also WIN† the $10 MILLION Beach Ball Draw†.
Visit the sweepstakes website for full information, or you can buy† your memberships online or by calling toll-free 1-888-330-2585.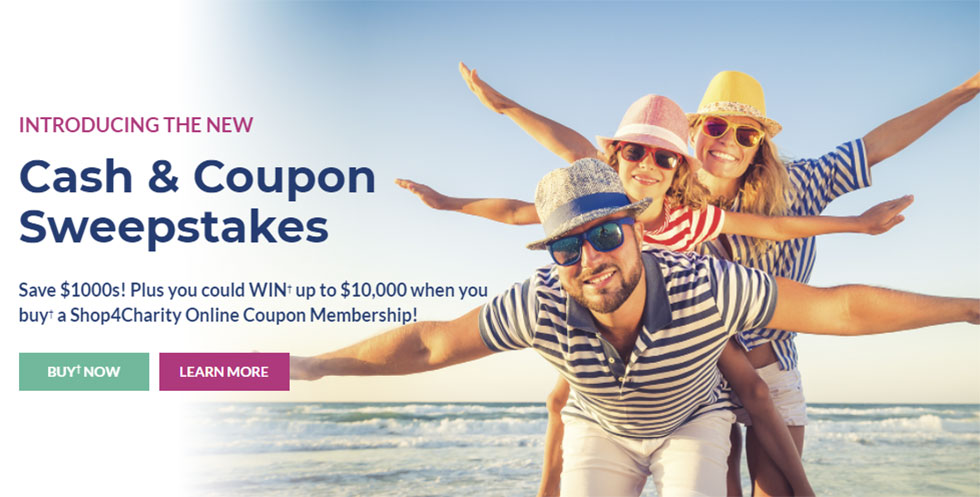 †No purchase necessary. Math skill test applies. See official rules for details. Prizes may not be exactly as shown.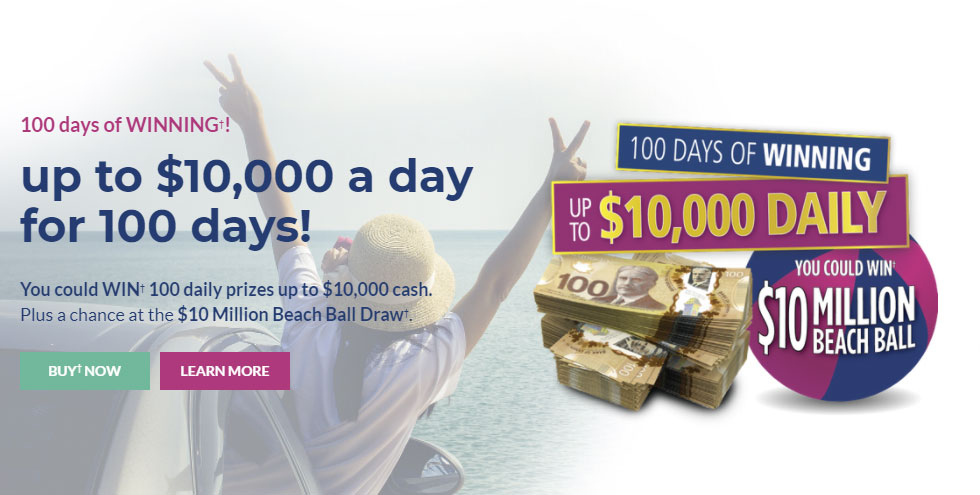 †No purchase necessary. Math skill test required. Open February 19, 2018 to June 29, 2018 to legal residents of Canada (excluding Quebec) and the United States (excluding New York and Florida) who have reached the age of majority in their jurisdiction of residence. Odds of winning most prizes depend on the number of entries received. Terms and conditions apply. Prize values are in Canadian dollars unless otherwise specified. Prizes: Loyalty Prize (1) (Deadline March 16, 2018): $5,000 USD gift certificate to any of the Solmar Resorts for two with $1,500 cash for airfare and other expenses (Total approximate retail value in Canadian dollars is $7,700). Conditions apply. VIP Prize (1) (Deadline April 13, 2018): $5,000 USD gift certificate to any of the Solmar Resorts for two with $1,500 cash for airfare and other expenses (Total approximate retail value in Canadian dollars is $7,700). Conditions apply. Early Bonus Prize (1) (Deadline May 4, 2018) $5,000 USD gift certificate to any of the Solmar Resorts for two with $1,500 cash for airfare and other expenses (Total approximate retail value in Canadian dollars is $7,700). Conditions apply. Early Bird Prize (1) (Deadline June 1, 2018) $5,000 USD gift certificate to any of the Solmar Resorts for two with $1,500 cash for airfare and other expenses (Total approximate retail value in Canadian dollars is $7,700). Conditions apply. Daily Prizes (100): Two (2) prizes of $10,000 cash, four (4) prizes of $1,000 cash, six (6) prizes of $500 cash, forty (40) prizes of $250 cash plus 4 Canada-150 day packs (approximate retail value $550), forty-eight (48) prizes of $100 cash plus a pair of his and her watches (approximate retail value $500). Beach Ball (1 prize): $10 Million or $20,000 (approximate value). Odds of being selected to play depend on number of entries received. See full rules at: cashandcouponsweepstakes.ca/rules.aspx