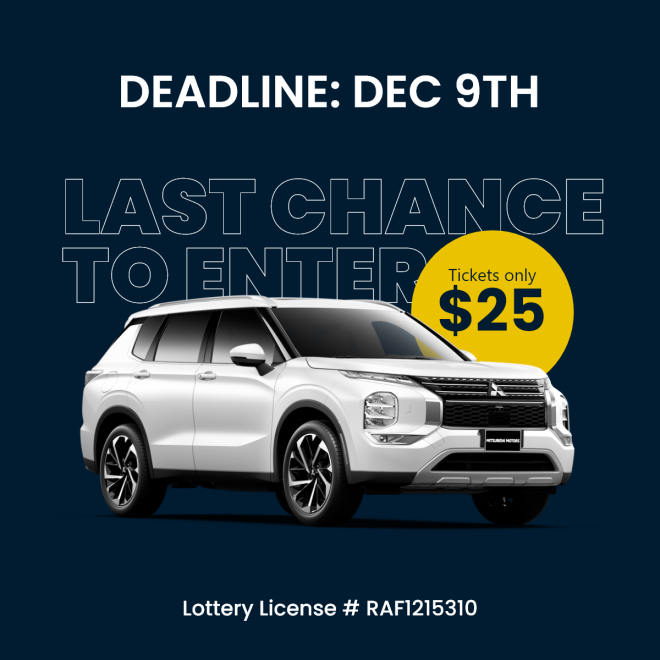 PEMBROKE, Ontario, Wednesday, December 8, 2021 — Last call to buy your Auto Lotto tickets for a shot at driving away in a 2022 Mitsubishi Outlander SUV, valued at over $39,000. The deadline to purchase tickets is tomorrow at 11:30 a.m.
Get your ticket before it's over!
Tickets are:
5 for $100 – BEST VALUE
1 for $25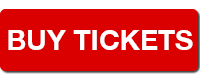 Cruise into 2022 with a 2022 SUV!
Is your driveway ready for a new ride? Get your Auto Lotto tickets today, and you'll have a shot at driving away with the grand prize, a 2022 Mitsubishi Outlander ES.
A WIN FOR YOU =
A WIN FOR CANCER CARE IN YOUR COMMUNITY
All proceeds from Auto Lotto will help fund the Pembroke Regional Hospital's chemotherapy and medical day care unit to advance the wellbeing of citizens in the surrounding communities. Support healthcare close to home.
LAST CHANCE TO ENTER!
It's now or never. Don't miss your chance to win the grand prize! Invest in your community's healthcare, and you could be tomorrow's grand prize winner! Remember to purchase your tickets before tomorrow at 11:30 a.m. Good luck, and thank you for your support.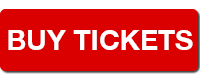 Pembroke Regional Hospital Foundation
705 Mackay St.
Pembroke, ON
K8A 1G8
Lottery license #1215310