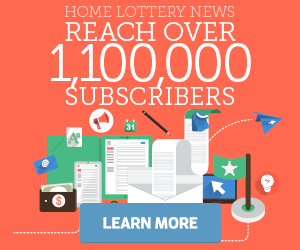 The Home Lottery News is an online news site that provides information and updates for licensed charitable home/cash lotteries and sweepstakes across Canada.  We have a loyal visitor base and over 1.1 million email subscribers across Canada.
Home Lottery News created over 1 million referrals in 2016, resulting in millions of dollars in sales supporting charitable causes.
By advertising in Home Lottery News, you can have the confidence that your message will be delivered to a motivated and highly targeted audience. Your brand will appear within a highly trusted context, leveraging our unique marketing opportunities.
Fill in the form on the right to download our Media Kit.
Contact Home Lottery News to find out about marketing opportunities today!