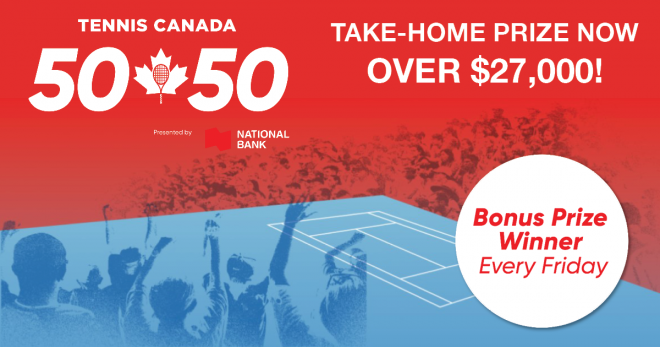 Ontario, July 30, 2021 — Tennis Canada Launches 50-50 Plus Raffle to Match with National Bank Open!
Canadian tennis is very exciting right now, and Tennis Canada is giving all Ontarians the chance to join in on the excitement, with its first ever digital 50/50 raffle, benefiting community tennis programs across Ontario.
The cash prize is already over $27,000 as of this morning and there is no limit to how big it could get.
Plus, there are some amazing Bonus Prizes, including VIP tickets and autographed items from your favourite players. Order Now and this Friday you could win a Collectible framed, autographed Milos Raonic racket and a $500 prepaid MasterCard.
You could also win VIP tickets to next year's National Bank Open, signed items by Bianca Andreescu and Rafael Nadal. The sooner you get your tickets the more prizes you will have a chance to win. And you can even win more than once.
Visit Tennis Canada 5050 to see all the Weekly Bonus Prizes, follow the jackpot growth and Order Tickets.
Your ticket purchase makes a BIG difference. When you buy tickets for the Tennis Canada 50/50 Raffle presented by National Bank, you are directly supporting community tennis programs and helping foster future Canadian tennis stars to win at the Olympics, Wimbledon or other Grand Slams. These programs benefit players of all ages, abilities, and skill levels; helping to lead the growth of tennis in Ontario; and improving wellbeing through sport. It truly is a win-win!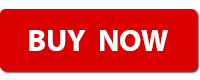 Alcohol and Gaming Commission of Ontario #RAF1210334 | Charitable Registration # 12432 3783 RR0001
Tennis Canada supports responsible gambling. Please play responsibly. ConnexOntario 1-866-531-2600 or visit connexontario.ca. If support is needed, contact Ontario's Problem Gambling Helpline at 1.888.230.3505.