BC'S BIGGEST EVER LIVE CHARITY BINGO EVENT
SPECIAL APPEARANCES BY TV GAME SHOW ICON VANNA WHITE
Vancouver, BC, July 28, 2022 – Tickets are now on sale for BIG BC BINGO, BC's largest ever live charity bingo extravaganza supporting six not-for-profit organizations October 1 and 2 at the PNE Coliseum in Vancouver.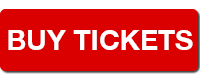 With up to $1,000,000 in cash to be won at sell-out, the 6-session event over two days will feature 15 games per session with added odd and even and bonus games available. Proceeds will benefit the six charitable organizations and prizing will total $1,000,000 at sell-out. Tickets are available exclusively at bigbingo.ca with 3-session all day tickets (45 games) at $350 and single session (15 games) tickets at $139.50.
BIG BC BINGO SUPPORTS SIX BC NOT-FOR-PROFIT ORGANIZATIONS
Variety the Children's Charity of BC is joined by The Cerebral Palsy Association of BC, The CKNW Kids' Fund, Coast Mental Health Foundation, ILCENTRO, and West Coast Kids Cancer Foundation in presenting BIG BC BINGO.
APPEARANCES BY TV GAME SHOW LEGEND VANNA WHITE
BIG BINGO will also feature appearances by TV game show icon Vanna White. "I am so excited to be participating in this wonderful charitable initiative October 1 and 2 that will benefit organizations that do such great work – and I also look forward to seeing the people of Vancouver and British Columbia at the BIG BC BINGO event." said White.
The event would not be possible without the generous support from Presenting sponsor Hastings Racecourse www.hastingsracecourse.com , Platinum sponsor White Spot www.whitespot.ca , and Venue sponsor, The Pacific National Exhibition. www.pne.ca, and Miss604 miss604.com.
Support these outstanding BC not-for-profit organizations at BIG BC BINGO – Saturday October 1 and Sunday October 2. Live BINGO sessions at Noon, 4:30 p.m., and 8:30 p.m. at the PNE Coliseum. Limited tickets now available – bigbingo.ca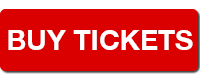 BC Gaming Event Licence 133987
Know your limit, play within it.
19 years or older event.