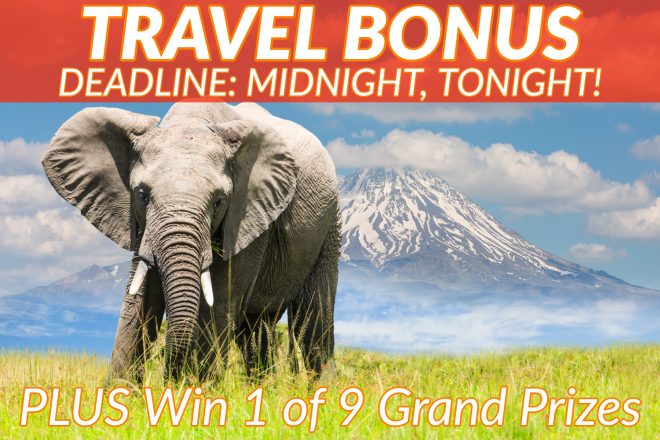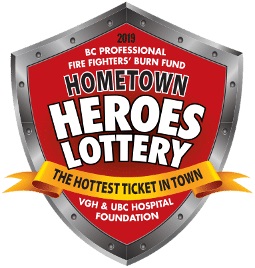 VANCOUVER, BC, May 24, 2019 — It's your last day to order for this year's Travel Bonus – and there's so much to play for in the 2019 Hometown Heroes Lottery!
With your tickets, you'll get in the $30,000 Travel Bonus Draw to win a Southern African Escape Tour, a 2019 Nissan Qashqai, or $24,000 tax-free cash (Deadline: Midnight, Friday – May 24).
And that's not all…
Your tickets will also be entered into the $35,000 Summer Escape Bonus Draw, to win an incredible 19-Day Trip to Europe – hit up the South of France and enjoy a Paris/Barcelona cruise
Win the Early Bird Draw and choose a 2019 Tesla Model X, worth over $148,000 – or a $120,000 travel prize package – or $105,000 cash
New this year, there are 9 Grand Prize options to choose from in this year's Hometown Heroes Lottery, including homes all across B.C. in South Surrey (Ocean Park), Abbotsford (Eagle Mountain), Vancouver, downtown Kelowna, Lake Country (on Lake Okanagan), two options on Vancouver Island (SookePoint or Colwood), and Cultus Lake, or a huge $2.1 million cash Grand Prize!
Buy today, and you're in to win this year's biggest prizes! And don't forget about your 50/50 PLUS tickets – the jackpot is growing every day and could reach $2.2 million – or your Daily Cash PLUS tickets – with an extra $300,000 in cash up for grabs.
And when you get your tickets, it's a Win-Win.
Because not only are there over 3,100 prizes, but you're also helping a terrific cause. And you're playing to help our Hometown Heroes by supporting VGH & UBC Hospital Foundation and the BC Professional Fire Fighters' Burn Fund.
Every ticket changes a life. Your heroes are there when you need them… now it's your turn to be there for them.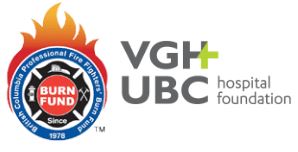 Buy in person at London Drugs, or at the show homes.


(Winner will choose one prize option; other prize options not awarded)