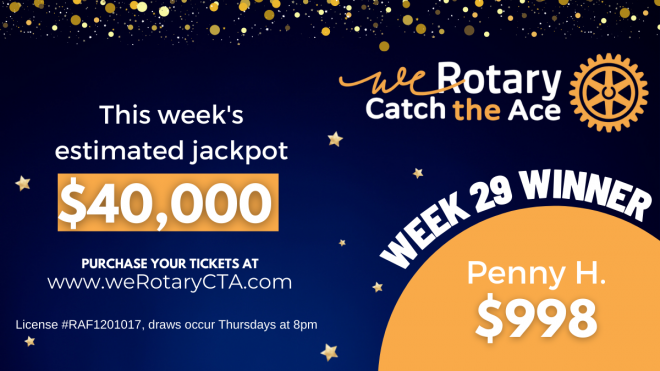 Essex Country, Ontario, August 5, 2021 — You could take home over $40,000 tonight by catching the Ace of Spades in this week's WE Rotary Catch the Ace!
It's week 30, and the odds of the Ace of Spades being picked get better with every week. Don't miss your chance – buy your tickets today; they're only $10 for 10 tickets, 40 for $20 and 200 for $40, – one of the best deals in Ontario!
So far, almost $26,000 has been awarded in weekly prizes. There is a guaranteed winner every single week!
Tickets are 10 for $10, 40 for $20 and 200 for $40
Deadline 8 pm Tonight!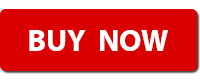 There are two opportunities to win: The Weekly Draw prize and the Progressive Jackpot payout. To play, you buy tickets each week for the weekly draw and select a mystery card from the virtual deck. If you are the weekly draw winner, your card is revealed. If you have the Ace of Spades, you win both the Weekly Prize and the Progressive Jackpot too!
To learn more and to get in on the action, go to the WE Rotary Catch the Ace website. Good luck to everyone!
---
The Rotary Clubs of Windsor and Essex County
To meet the fundraising challenges presented by COVID-19 restrictions, the 11 Rotary Clubs of Windsor and Essex County have teamed up to support their communities. Rotarians provide both financial support and donate countless hours for local projects.
Rotarians in Windsor and Essex County work together to collect warm clothing such as socks, underwear, hats, scarves, gloves and sleeping bags. They are distributed to the homeless in our community to keep them warm and cozy during the cold winter months.
Socks and Bottoms Community Project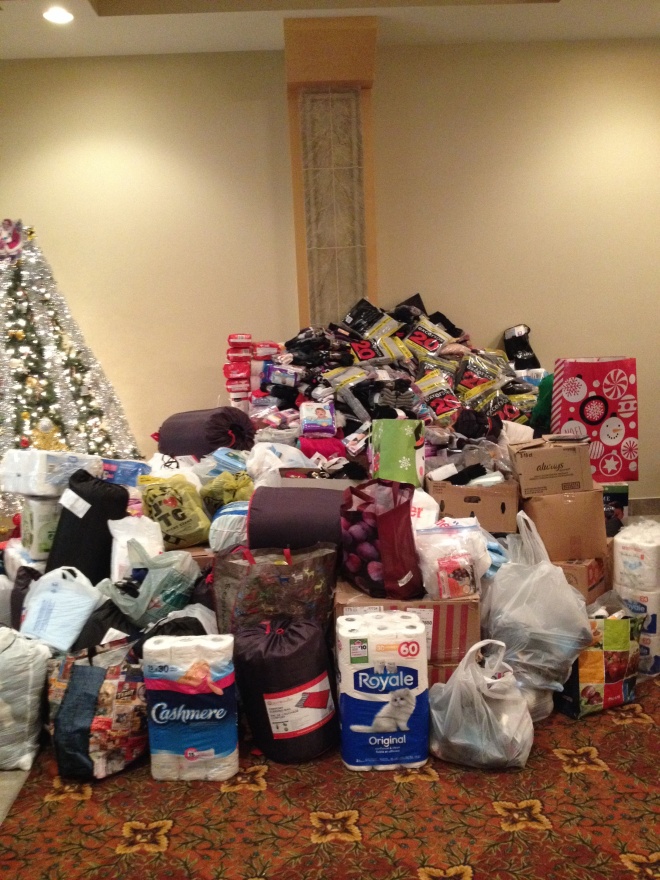 This lottery is governed by the Alcohol and Gaming Commission of Ontario.
Raffle License # RAF1201017
Draws Thursdays at 8pm.