Don't wait… the HSC Millionaire Lottery's Early Bird Deadline is Midnight, Tonight! It's your absolute last chance to play for $185,000 in prizes – and win life-changing travel, two gorgeous automobiles, or tons of cash!
Be Manitoba's Newest Millionaire!
Paradise is only a click away… and you only need a ticket to win it.
This year's Early Bird is HSC's most exciting ever, with a huge draw to win 1 of these 4 prize packages:
Three years of luxury vacations to Europe, Australia, and an African Safari (worth $150,000)
or $150,000 Travel Prize from Great Canadian Travel
or a 2018 BMW 530e xDrive Sedan PHEV and 2018 BMW X4 M40i (worth over $160,000)
or a Maric Home Renovation Credit ($150,000 value)
or $125,000 tax-free Cash!
But that's not all…
All-new for 2018, there will be 25 extra Early Bird winners drawn – for $1,000 cash each!
And the buck doesn't stop there…
There's tons more cash to win – like the $1.1 million Cash Grand Prize. Become an instant millionaire!
Or pick your perfect prize and choose one of our spectacular homes. There's the European Farmhouse-style River Heights home by Alair, the stunning Maric Home in Winnipeg's Bridgwater Trails, the Sterling Home in Charleswood, or a two-condo package in Winnipeg's Bridgwater Centre and SookePoint on Vancouver Island, or even a home in BC Wine Country – in Penticton's breathtaking Skaha Hills.
Whatever your dream home is, it could finally be yours…
Breaking News: 50/50 PLUS jackpot already over $650,000!
Have you got your 50/50 PLUS tickets yet? The jackpot keeps getting bigger and bigger every day, and it's going to be huge by the end of today's Early Bird…
The more everyone buys, the more you can win.
And don't forget about the Daily Cash PLUS! Be one of 35 extra winners – and there's $125,000 in cash to win.
Play to Win. Play for a Great Cause.
When you purchase your HSC Millionaire Lottery tickets, you're helping save lives right here in Manitoba – and all money raised stays in Manitoba, supporting Health Sciences Centre Foundation and all the patients and families that need the hospital's health care, research, and help.
It truly is a win-win. You could an incredible, life-changing prize. But win or lose, we're all winning with your support. We all need HSC… and HSC needs you!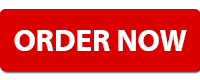 Get your tickets online at HSCMillionaire.com
by Phone at 1-855-999-5688
or 204-253-5688
or in-person at HSC Foundation, HSC Thorlakson Mall, or London Drugs in St. Vital Mall, select Shoppers Drug Mart locations, and Red River Co-op Food Stores