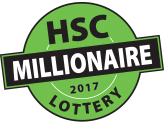 WINNIPEG, MB, October 26, 2017 — "Living the Dream" looks different for everyone, and the 2017 HSC Millionaire Lottery celebrates that by offering three different choices for their $150,000 Early Bird!
Maybe you love your home for all the memories, and the wonderful neighbours and community you're in. Then prize option 1 will be perfect for you — a $150,000 Home Redesign Package (a $100,000 Pioneer Building renovation credit, $20,000 for appliances, and $30,000 in cash). Or, maybe your heart lies in traveling the world, in which case you may choose to take vacations for life ($150,000 value). Or maybe you have some other project or hobbies in mind, which you could fund with the third, which is $125,000 cash!
Make your dreams come true! Order your tickets online or by phone: toll-free 1-855-999-5688 or 204-253-5688. All the money raised stays right here in Manitoba.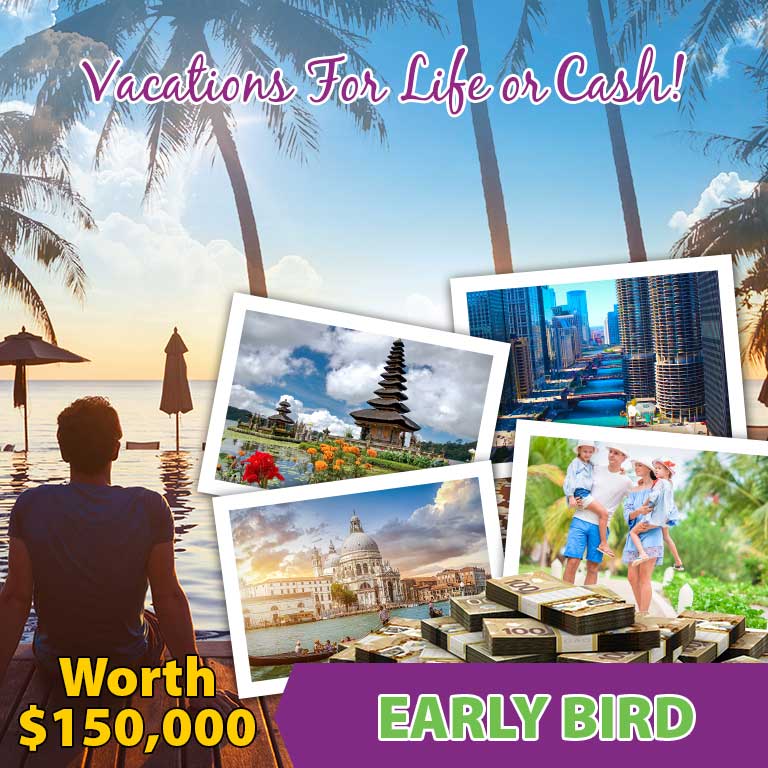 The Early Bird deadline is midnight on Thursday November 9, 2017.
Four Grand Prize Choices
With four options to choose from, the HSC Millionaire Lottery's Grand Prize is second to none. The North River Heights Package is valued at over $1.43 million. With 2,000 sq.ft. (plus an 860 sq. ft. finished basement), this contemporary home is located in one of Winnipeg's most desirable neighbourhoods. The prize also comes with $40,000 in furnishings, a 15-day Galapagos & Peru Land/Cruise Tour for 2 adults ($30,000 value), a 2018 BMW X5 35D xDrive Diesel ($80,908 value), a 2018 BMW 4 Series 428i xDrive Gran Coupe ($59,108 value), AND $220,000 Cash. Visit the River Heights home today!
The Headingley Riverfront Home Package is valued at $1.36 million. Four bedrooms and two and a half bathrooms are what awaits you in this gorgeous 2,757 sq.ft family home designed by Maric Homes. Nestled on the river, this home is filled with warmth in its natural wood finishings, but with a modern edge with a glass floor walkway and soaring ceilings. The prize also comes with a brand new 2018 BMW X4 28i xDrive ($57,708 value) AND $50,000 cash to do with as your heart pleases.
The Sookepoint – Ocean Cottage Resort on Vancouver Island features two bedrooms and two and a half bathrooms set in a 1,317 sq.ft. main floor condo that is fully furnished and accessorized only five metres from the sea are what you will get to call home. The prize also includes a 7-day Bali holiday for 2 adults ($20,000 value), a 2018 BMW X5 35D xDrive Diesel ($80,908 value), a 2018 BMW 4 Series 428i xDrive Gran Coupe ($59,108 value), AND $210,000 Cash.
The fourth Grand Prize option doesn't come with a lot of bells and whistles, but it does come with a lot – $1.1 million in cash to be exact.
License No. LGA-1822-RF