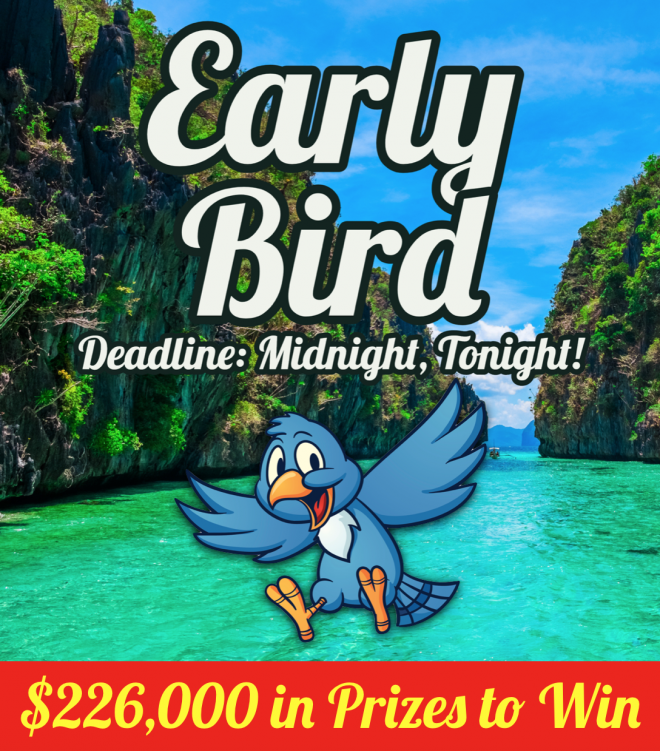 Get your St. Boniface Mega Million Choices Lottery tickets today! The Early Bird Deadline is Midnight, Tonight and there is $226,000 in cash and cars awaiting our lucky winners…
Win your choice of a Chevrolet Corvette Z06 or a Range Rover PHEV – plus, there's $200,000 cash to win! NEW this year: 101 Early Bird winners.
And more, because when you order today, you'll be in to win a $1.5 million Grand Prize. Win travel, cars, gift cards, cash, and of course dream Homes. Over 3,700 prizes, worth over $2.3 million.
50/50 PLUS jackpot now almost $900,000
Get your extra tickets and win even more! Our 50/50 PLUS is getting bigger and bigger every hour, with every purchase…
And if you get your Big Score PLUS tickets, you can win cash or Winnipeg Jets tickets and Roadtrips game travel packages. 70 winners. An extra $130,000 to win. For just $20 more!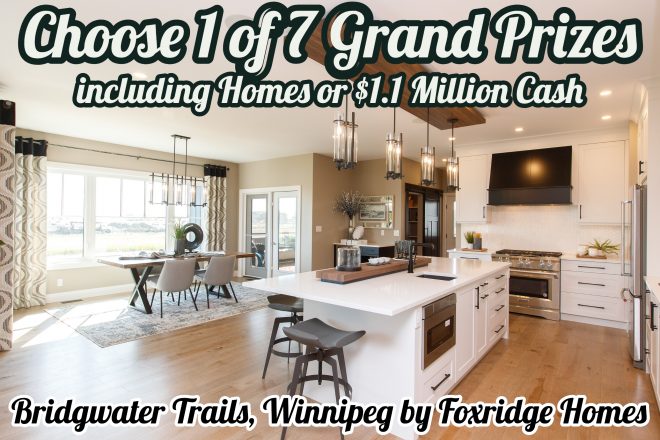 Choose your Grand Prize
Take a home package… or take $1,100,000 cash! This year's Mega Million Choices Lottery will give its biggest winner 1 of 7 Grand Prize options, including home s in Winnipeg's Bridgwater Trails and Sage Creek, Headingley's Taylor Farm, and British Columbia's Watermark Beach Resort (Osoyoos) and West Harbour (Kelowna), both in the beautiful, sunny Okanagan.
With homes from Foxridge, Signature, and Hearth, St. Boniface has partnered with Manitoba's best builders and developers to give its winners the choice of some incredible prize homes. And each Grand Prize package comes with a host of other prizes – like furniture from EQ3, cars like Jaguar, Ford, Nissan and Chevrolet trucks, plus trailers and cash amounts ranging from $75,000 to $400,000!
Your ticket purchases matter. You make the difference at St. Boniface Hospital. Say 'Yes' to supporting a great cause with your Mega Million Choices Lottery tickets.
Come to St Vital Centre (outside London Drugs) to enter to win a pair of Winnipeg Jets tickets – vs the Boston Bruin on March 14, 2019. Spin the wheel after you buy your Mega Million Choices Lottery tickets to win a $25 gift card for St Vital Centre, and other prizes.

Get your tickets online at StBMegaMillionChoices.ca
by Phone at 204-256-7203
or 1-855-256-7203
or in-person at St. Boniface Hospital Everett Atrium
& St. Boniface Hospital Foundation Office,
or at London Drugs in St. Vital Centre,
Red River Co-op Food Store and Main St. Pharmacy,
and select Shoppers Drug Mart locations
Licence No: LGCA 1517-RF-30408, LGCA 1517-RF-30407, LGCA 1517-RF-30335