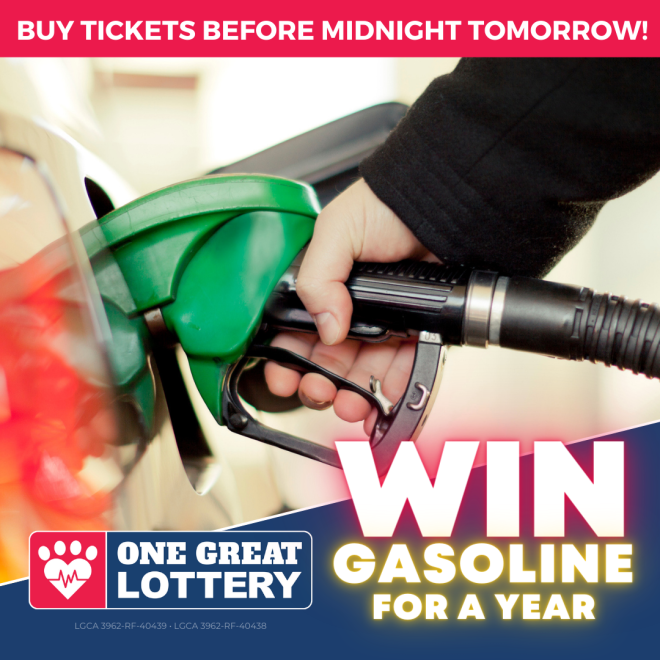 Winnipeg, Manitoba, May 10, 2023 — One Great Lottery is heating up and heading into the last two weeks of ticket sales! There is one final Early Bird prize that remains unclaimed, and the winner will be drawn on Friday May 12! Tickets purchased before midnight tomorrow will be entered to win $10,000 in fuel cards from Red River Co-Op or take the $8,000 cash alternative!
Plan a fun summer road trip or just keep that tank fueled all year long with this last early bird prize. Plus, your tickets are still in for the growing 50/50 Grand Prize which is now $174,600!
Upcoming Draws:
DEADLINE MIDNIGHT TOMORROW – Gas for a Year: $10,000 fuel gift card from Red River Co-Op or $8,000 cash alternative
May 19 – Grand Prize Draw for half of the growing 50/50 Cash Jackpot. Final day to get tickets is Midnight May 18.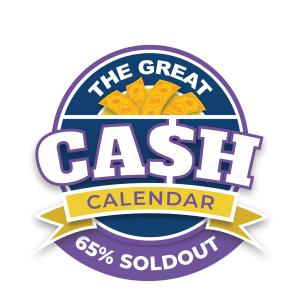 This is the final week to get in on the Great Cash Calendar. Less than 75,000 tickets remain! Each ticket has 61 chances to win $1,000 and you could cash daily in June and July. Tickets start at just $20 for 10!
Ticket Prices:
One Great Lottery Tickets:
10 tickets for $25
25 tickets for $50
100 tickets for $100
Great Cash Calendar Tickets:
10 tickets for $20
30 tickets for $30
80 tickets for $40
Misericordia Health Centre (MHC) and Winnipeg Humane Society (WHS) have provided life-changing services to the community AND to our animals for more than 100 years. Through One Great Lottery their goal is to raise awareness and much-needed funds to support both important missions. All lottery proceeds will be split between MHC and WHS, supporting investments in programs that provide outstanding care to hands and paws alike.
Don't miss out on your chance to win big while making a difference! Purchase tickets today at www.onegreatlottery.ca and follow One Great Lottery on social media for updates and announcements.
ORDER NOW online at www.onegreatlottery.ca 
in-person at Winnipeg Humane Society
(45 Hurst Way, Winnipeg, R3T 0R3)
or by phone at 204-788-8458.

Support Compassionate Care in Your Community.
LGCA 3962-RF-40439 | LGCA 3962-RF-40438