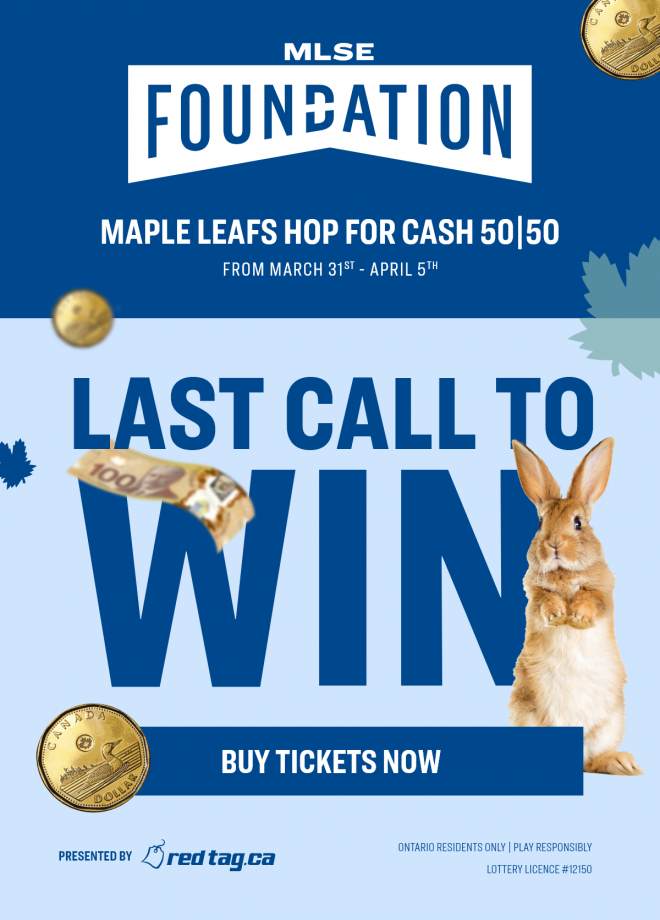 TORONTO, ON, April 4, 2021 – Only 2 DAYS LEFT to win the Maple Leafs' BIGGEST jackpot of the season! MLSE Foundation Maple Leafs Hop for Cash 50|50 jackpot is approaching $54,000, and it could be all yours!
Time is running out! This special raffle closes at the final horn of the Leaf's game tomorrow against the Calgary Flames. Play before these prizes disappear!
LAST CALL TO HOP AWAY $500 RICHER
It's your last chance to win our final early bird prize. Get your tickets now for a chance to score $500 cash!
The deadline to play is tonight at 11:59 PM.


DON'T MISS YOUR SHOT TO WIN IT ALL
Prices start as low as $10 for 5 tickets or buy the value pack of 100 tickets for only $50 for more chances to win.


About MLSE Foundation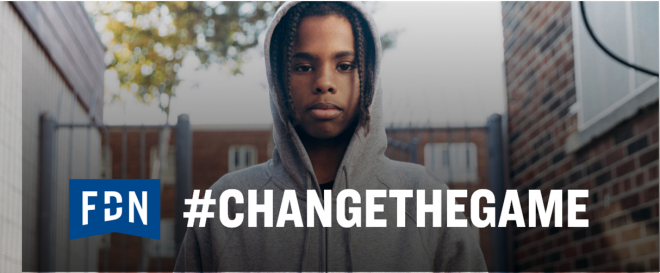 With the support of our teams, we have spent the last decade intentionally investing over $45 Million into kids and communities faced with systemic barriers. Equity is the heart and soul of our work. We invest in the next generation by creating access, building capacity and empowering youth. We create spaces, give to sustainable programs, and deliver best-in-class sport programs. Using the power of sport as a unifying force, we're committed to helping youth reach their potential and creating more equal playing fields for all.

Will You Have The Winning Ticket Number?
Play now for a jackpot that keeps growing. Head into Spring with a big pot of cash and help support youth in your community!
Good luck!

PLEASE PLAY RESPONSIBLY.
FOR PROBLEM GAMBLING SUPPORT, PLEASE CALL: 1-866-531-2600
Lottery license #12150
MLSE Foundation
50 Bay Street, Suite 500
Toronto, ON M5J 2L2