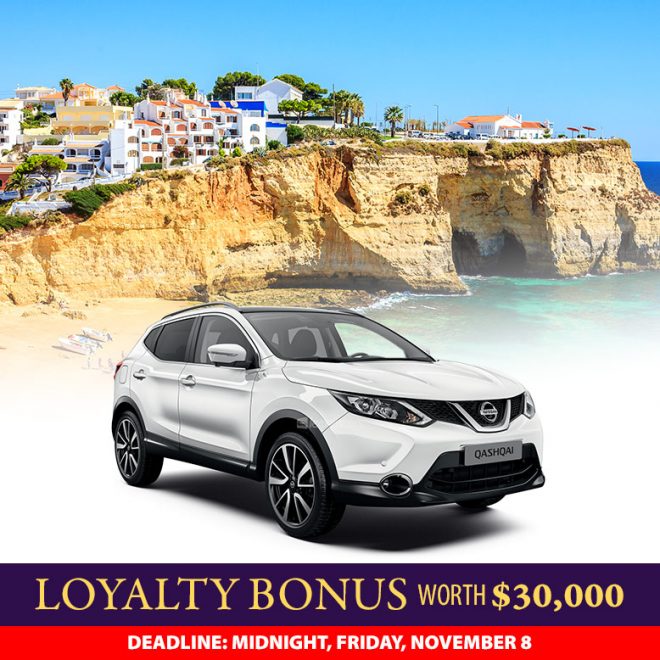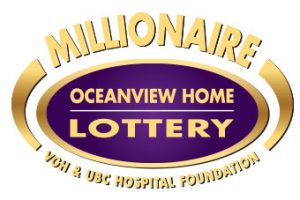 VANCOUVER, BC, November 2, 2019 — The VGH Millionaire Lottery is back and better than ever – and the $30,000 Loyalty Bonus Deadline is Midnight, next Friday!
Order Early, Win More: Win a 2020 Nissan Qashqai, or a $30,000 Portugal vacation package, or $25,000 cash.
There's so much to win this year – including 1 of 8 Grand Prize options and a White Rock home package worth over $3.3 million! It's an amazing ocean view home in an incredible location and city, by Grey Owl Developments. Or choose a Country Estate Langley home from Sivia Construction – part of a $3.2 million Grand Prize package that includes $100,000 in furniture and accessories. It's a 1-acre, 6,400 square-foot home with 4 bedrooms, 5 bathrooms, and a 2-bedroom suite.
Other Grand Prize options includes homes and condos in downtown Vancouver, North Vancouver, SookePoint, North Saanich, and West Kelowna, or $2.7 million tax-free cash!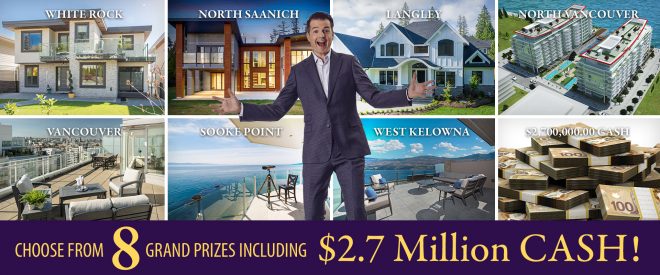 $30,000 LOYALTY BONUS
DEADLINE: MIDNIGHT, FRIDAY
November 8
This is your last weekend to order for ALL this year's biggest prizes
Order before the Loyalty Bonus Deadline and your tickets will automatically be entered into all this year's other draws to win travel, cars, gift cards, homes, and cash, including the $35,000 Fall Bonus, $35,000 Christmas Bonus, $200,000 Early Birds, and the $3.3 million Grand Prize draws.
It only takes moments to order – but a win could last a lifetime!
Over 3,100 prizes to win, worth over $4.1 million. Get your VGH Millionaire Lottery tickets today!
50/50 PLUS
Last year's jackpot
$1,539,915
Winner took half

---
THIS IS BC'S HOSPITAL, AND THE MILLIONAIRE LOTTERY IS BC'S HOSPITAL LOTTERY.
Your Millionaire Lottery ticket supports specialized adult health care and research at Vancouver General Hospital, UBC Hospital and GF Strong Rehab Centre. Every year, VGH performs more than 30,000 surgeries and attends to more than 600,000 patient visits. We treat 60% of British Columbia's adult trauma cases – and 50% of our surgical patients are from outside Vancouver.
Transforming health care.
Saving lives.
Thanks a million.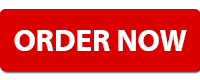 Get your tickets online at MillionaireLottery.com
by Phone at 604-602-5848
or 1-888-445-5825
or in-person at the Grand Prize Showhomes:
in White Rock and Langley
(See Addresses and Hours online)
or at VGH + UBC Hospital Foundation:
899 W 12th Ave, Vancouver, BC
or at any London Drugs in British Columbia.