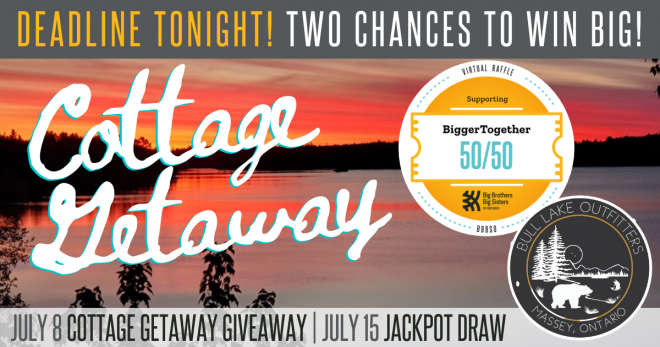 Toronto, Ontario, July 8, 2021 — Time's up! Get your tickets now, because the clock is running out on your chance to win in tonight's BiggerTogether 50/50 Early Bird prize. It could be you enjoying the 3 Night/4 Day getaway courtesy of Bull Lake Outfitters.

The clock is ticking. Get your tickets while you still can. Deadline 9 pm tonight.
Tickets are 10 for $10, 40 for $20 or 200 for only $40!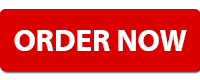 We are BiggerTogether!
Proudly, Big Brothers Big Sisters has been keeping our most vulnerable young people connected during the pandemic. They have provided mentors and support to young people and their families, during some exceptionally challenging times, when it was needed most.
New, innovative programming was developed at Big Brothers Big Sisters agencies across the country to keep our young people engaged virtually with academic, social and/or emotional support. All agencies now have programs with virtual options.
We are BiggerTogether as we work as a community towards a future where every child can reach their full potential. Your tickets purchased through the BiggerTogether 50/50 Lottery help to support nearly 40 Big Brothers Big Sisters agencies across Ontario, as mentorship continues to be offered through the pandemic and beyond.
Did You Know
Providing life changing mentoring experiences since 1912, Big Brothers Big Sisters was named One of MoneySense Magazine's top 10 youth charities in 2019.
Every $1 invested in their programming returns between $18-$23 to society through taxes, higher incomes, volunteerism, and charitable donations.
Hurry, Deadline Tonight!
$40 will get you 200 chances to Win Bigger. The early bird draw takes place Thursday, July 8, 2021, at 9pm!

Don't miss out on this chance to win!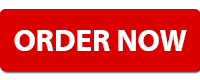 AGCO license # 12215