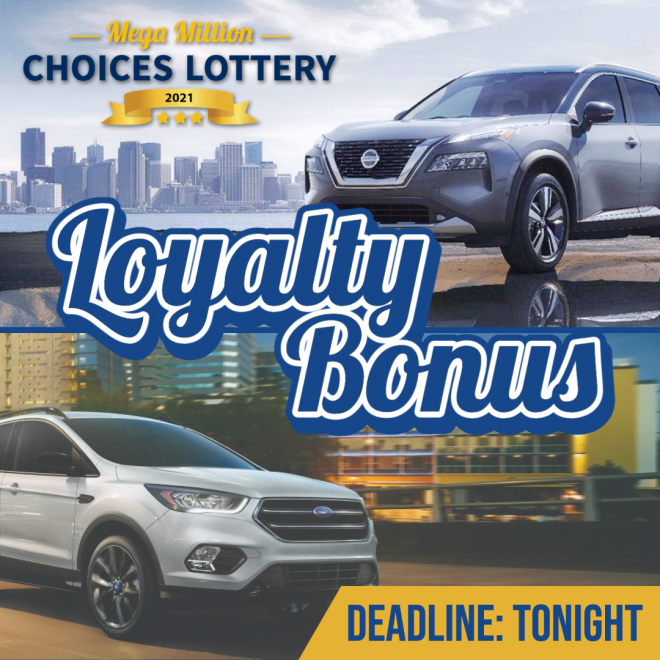 ---
WINNIPEG, MB, Thursday, January 28, 2021 — It's the last day to order for all this year's biggest prizes. HURRY… Tickets are already over 60% SOLD!
Get your Mega Million Choices Lottery tickets today to beat the Loyalty Bonus Deadline (Deadline: Midnight, Tonight) and get in to win a $34,000 prize!
Choose your SUV – either a 2021 Nissan Rogue or a 2020 Ford Escape – or take $25,000 tax-free cash. Your bonus, your prize!
And when you buy early, you'll be entered onto the $63,000 Ultimate Bonus Draw, 26 Early Bird Draws (worth over $250,000), and the Grand Prize Draw, to win 1 of 6 Mega Choices:
Grand Prize option #1 – Worth over $1.5 million – Signature Home in Bridgwater Trails: A fully custom, sustainable and environmentally friendly home with two storeys, 4 bedrooms and three full bathrooms, paired with stylish, modern finishes that truly set this house apart!
Grand Prize option #2 – Worth over $1.5 million – Brandon Home and Clear Lake area Cottage, by J&G Homes: Take a home – and a cottage! It's the best of both worlds in one Grand Prize, with a home in a beautiful neighbourhood in Brandon – and with your own custom-built cottage in Onanole, treat your family to stunning scenery and cozy summer nights, with nature, outdoor activities, golf courses, and Riding Mountain National Park nearby.
Grand Prize option #3 – Worth over $1.5 million – SookePoint, Vancouver Island: You can win an ocean view home in British Columbia! Experience everyday coastal living in one of the Canada's most jaw-droppingly gorgeous setting, with an ocean-view yacht suite at SookePoint Ocean Cottage Resort.
Grand Prize option #4 – Worth over $1.5 million – Hearth Home in RidgeWood West (Charleswood): The unparalleled quality of Hearth Homes is on full display with statement fixtures and iconic details – including an open concept plan, 2nd floor loft, large master bedroom and spacious ensuite, and a massive 13-foot kitchen island.
Grand Prize option #5 – Worth over $1.5 million – Irwin Home in East St. Paul: Featuring a stunning layout and the highest level of finishing, this two-storey Irwin Home showcases a master bedroom and loft, two upper-level bedrooms, and a large main level in East St. Paul's latest development – Gateway Point.
Grand Prize option #6 – $1.2 MILLION CASH!
Tickets are selling faster than ever… and there's so much to win!
Order your Mega Million Choices Lottery tickets while you still can.
The 50/50 PLUS jackpot is also growing at a record-breaking pace, and it's expected to top $800,000 by the end of today!
---
HOW YOUR TICKETS HELP
Manitoba, you've supported 150 years of compassionate care at St. Boniface Hospital. Now, more than ever, St. B needs your continued support.
Every lottery ticket purchase is a small yet impactful promise for St. Boniface Hospital to keep building on a legacy of caring for patients with dignity, compassion, and medical excellence. Your ticket is also an investment in top-level research – game-changing investigations and breakthroughs with potential to help Manitobans, and people around the world, live better.
"2021 marks 150 years of compassionate care at St. Boniface Hospital," said Karen Fowler, Interim President and CEO, St. Boniface Hospital Foundation. "Through your purchase of a lottery ticket, you enable the Hospital to offer the highest quality of care, perform world-class research right here in Manitoba, and aid in the purchase of specialized equipment. With your help, we are looking forward to supporting excellence in patient care and research at St. Boniface Hospital for another 150 years!"
From labour and delivery to end-of-life care (St. B. set up Canada's first Palliative Care ward), you've been there for our patients.
When you buy a lottery ticket, know that it's helping St. Boniface Hospital Foundation obtain the latest technology and cutting-edge medical equipment for patients when they need it most.
Let's take the next step forward together, and make sure the generations to follow us are as confident and proud of St. Boniface Hospital as Manitobans are today.
Never doubt you make the difference. Thank you, for saying yes.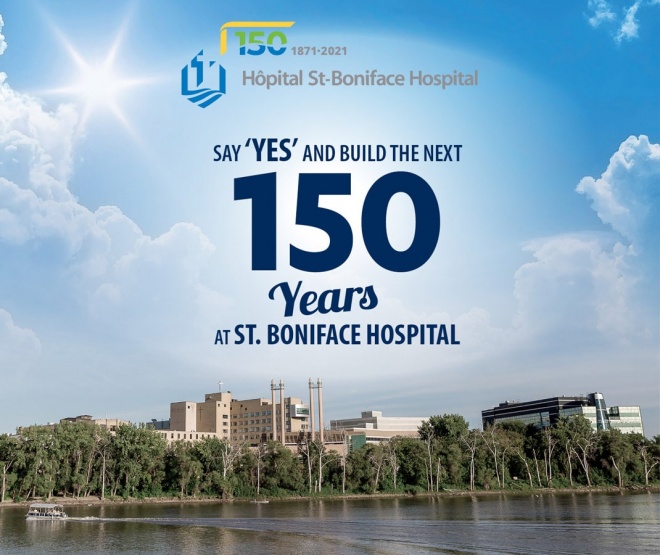 ---
HOW TO ORDER
Order online at the Mega Million Choices Website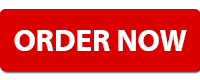 By Phone: (204) 256-7203
Toll-Free: 1 (855) 256-7203
Tickets: 1 for $100 / 2 for $175 / 4 for $300 / 8 for $500
50/50 PLUS tickets are 2 for $20 / 8 for $40 / 30 for $60
Big Score PLUS tickets are 2 for $20 / 5 for $40 / 10 for $60
50/50 PLUS and Big Score PLUS tickets can only be purchased if a 2021 St. Boniface Hospital Mega Million Choices Lottery main ticket has been purchased.
---
License Numbers: LGCA 1517-RF-35109, LGCA 1517-RF-35110, LGCA 1517-RF-35111