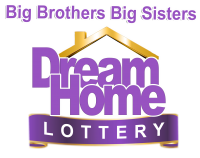 EDMONTON, AB, January 11, 2018 — Don't miss tomorrow's deadline for the Big Brothers Big Sisters Dream Home Lottery's $50,000 Loyalty draw!
What would you do with $50,000 cash? A nice, long, tropical vacation? Home renovations? A new RV? The choice is yours!
Only hours remain until the deadline, so visit the Dream Home Lottery's website to order tickets, or order by phone by calling 1-877-483-8832.
Remember, the Dream Home Lottery offers a choice between TWO gorgeous Million Dollar Dream Homes, plus $150,000 cash! And the Win50 jackpot is now over $400,000, and could grow to $1 million. Winner takes half!
For reference information and recent news articles, visit our reference pages about the 38th Big Brothers Big Sisters Dream Home Lottery.