Ottawa, Ontario, August 17 — Nature Canada doesn't want you to miss out on the Early Bird Prize, PLUS the Jackpot!
The Early Bird deadline is August 18th at 11:59 PM ET!
Purchasing your tickets before August 26th at 11:59 PM ET enters you to win the final jackpot! PLUS, if you purchase your tickets before 11:59 PM ET tomorrow, you could win the Early Bird Prize of $500!
Play for Nature. Win big for YOU!
Estimated Take Home Prize is
$1,800
It's a Win-Win for You and Nature too.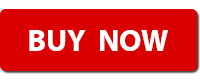 Last month's grand prize was $7,720 and this month is already making its way to be even bigger. The final deadline is August 26, at 11:59PM ET!
Lottery License #: RAF1207547
You must be 18 years old to play. You must be located within the Province of Ontario to purchase.