Edmonton, Alberta, April 24, 2022 — You have until Midnight, April 27, to buy your Big Brothers Big Sisters Dream Home & Win50 Lottery Tickets!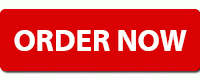 The Grand Prize #1 is $1.29 Million Dream Home plus $25,000.
Enjoy living mortgage free and save even more money on electricity when you win this year's Dream Home that comes with solar panels!
Don't worry about furniture! The Dream Home also comes fully furnished. AND with the included $25,000, you can take that trip you've been longing for.
It could be all yours for just a $30 ticket! Not only could YOU be this year's Winner but you'll be supporting kids in your community by buying a ticket.
Tickets start at only $30 and you'll also be entered for Grand Prize #2 for $75,000, so you can win even more. Larger ticket packages are available.
Don't forget your Win50 (50/50) ticket where you could win CASH. Tickets start at only $10. The jackpot is over $1.18 Million!
We need your help to make this lottery fundraiser a success! Boys & Girls Clubs Big Brothers Big Sisters of Edmonton & Area (BGCBigs) relies on funds from this lottery to be able to continue to run free afterschool and mentoring programs for thousands of kids in Edmonton & Area.
When you buy a ticket, you are providing a safe space for a kid, a meal to a hungry tummy, and positive support that leads to real outcome for kids.
When you buy a ticket, you help a child.
Hurry, the clock is ticking…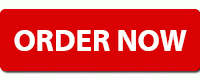 Purchase your tickets at the Big Brothers Dream Home Lottery or call toll free 1-877-483-8832.
Dream Home Lottery License #579065 & Win50 License #579064. Prizes are in CAD. Tickets can only be purchased in Alberta.