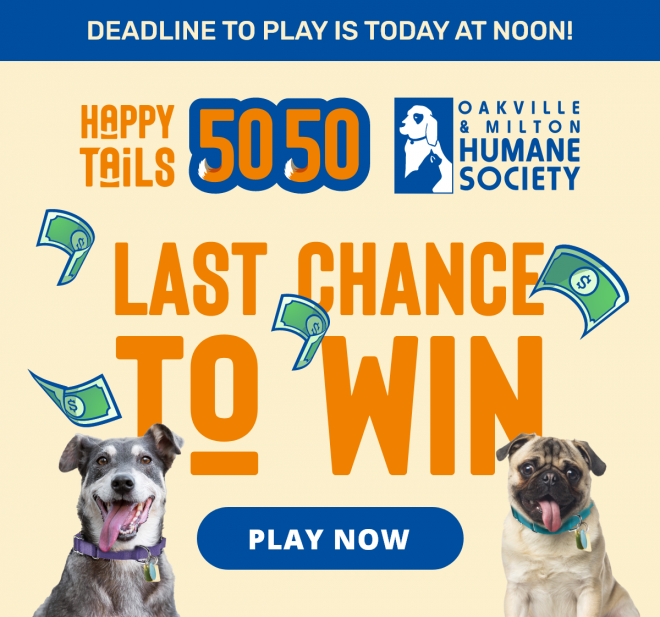 OAKVILLE, Ontario, August 31, 2021 — Only a few hours left to play Oakville & Milton Humane Society's Happy Tails Monthly 50|50 to help your local animals. Get your tickets now for a chance to win this month's jackpot, expected to reach $4,000.
Hurry! Deadline to play is TODAY AT NOON.


HELP LOCAL ANIMALS IN NEED
Half of all the Happy Tails 50|50 proceeds will directly fund the Oakville & Milton Humane Society. Support their mission to continue protecting and making life better for animals and connecting the communities that care about them in Oakville and Milton.

ONLY A FEW HOURS LEFT TO PLAY!
Will you be today's jackpot winner? Your ticket purchase will help save more animals, and you could end up winning it all!
Support your furry friends to keep them wagging their tails.
Good luck!

Oakville & Milton Humane Society
445 Cornwall Road,
Oakville, ON, L6J 7S8
Lottery license #1208044