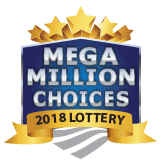 WINNIPEG, MB, March 22, 2018 — This is your last chance to win a Grand Prize worth up to $1.44 million! Only hours remain to tonight's midnight deadline in the 2018 St-Boniface Mega Million Choices Lottery. You have 1.1 million reasons to buy: 1 of 6 Grand Prize *Choices* — all worth over $1.1 million! Including home packages in Winnipeg, Charleswood, Headingley, and the Okanagan in B.C., plus cars, furnishings, and cash. Or choose $1.1 million tax-free cash and become an instant millionaire!
Cash options on every single prize! Over 3,300 prizes, tons of cash to win. PLUS the 50/50 Plus™ jackpot — almost $1,000,000. Don't miss this huge prize. And the Big Score PLUS™, with $162,000 to win – new winners every day for 61 days!
When you purchase tickets, you're helping save lives right here in Manitoba.
Visit the St-Boniface Mega Million Choices Lottery website for prize details.
Order online or by phone at 204-256-7203 (Toll-Free: 1-855-256-7203).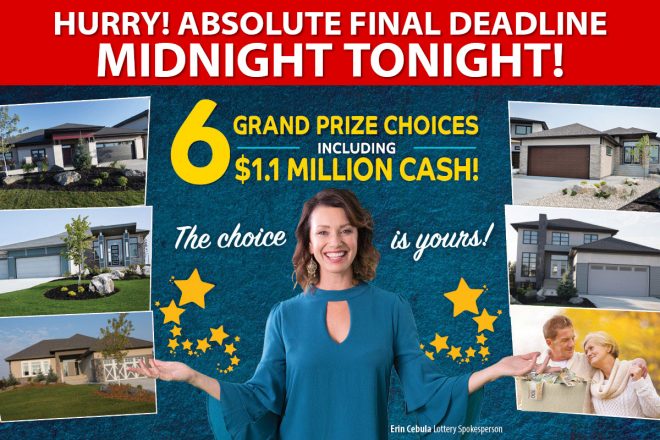 LGA 1517-RF-27520, LGA 1517-RF-27521, LGA 1517-RF-27522