The STARS Lottery ticket deadline is July 15!
Don't miss out on your chance to win incredible prizes.
SASKATCHEWAN, July 14, 2021 — Every ticket you purchase gives you a chance to win 2,061 amazing prizes valued at over $4.2 million, including two dream homes! From spacious layouts to open-concept kitchens, these luxury homes in the Regina and Saskatoon areas have it all! Visit their prize page to take a virtual look inside and get your tickets before they're gone!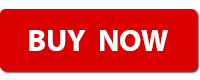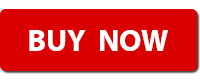 The LUCKY STARS 50/50 keeps getting bigger & bigger & bigger!
For the first time ever, you can buy a LUCKY STARS 50/50 ticket without a main ticket. This year's payout is already over $1,400,000 and keeps getting bigger.


Buy your lottery tickets now online at STARS Lottery or by calling 1-844-STARS-SK.
WHY EVERY TICKET MATTERS. Every ticket you buy supports STARS' life-saving operations, tools and training. When you support STARS Lottery, you're giving our patients a second chance at life. Click here to learn more.
Lottery Licence LR20-0088 and LUCKY STARS 50/50 Licence LR20-0087. Terms and Conditions apply. Draw dates: Main/LUCKY STARS: July 29, 2021. Tickets must be purchased in Saskatchewan. Must be 18+ to purchase.
Please click here for the complete Lottery Rules & Regulations.