The STARS Lottery ticket deadline is July 15! Don't miss out on your chance to win incredible prizes.
SASKATCHEWAN, June 3, 2021 — This year when you buy a $60 ticket, you'll have a chance to win 2,601 amazing prizes valued at over $4.2 million, including two dream homes! From spacious layouts to open-concept kitchens, these luxury homes in the Regina and Saskatoon areas have it all! Visit our prize page to take a virtual look inside and get your tickets before they're gone!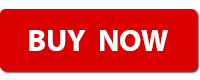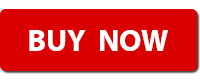 The LUCKY STARS 50/50 keeps getting bigger & bigger & bigger!
For the first time ever, you can buy a LUCKY STARS 50/50 ticket without a main ticket. This year's payout is already over $1,088,187 and keeps getting bigger.


Buy your lottery tickets now online at STARS Lottery or by calling 1-844-STARS-SK.

The Early Bird gets the adventure.
Don't miss out for a chance to take on adventure with our Early Bird prize – the Ultimate Outdoor Adventure package! Jump into the excitement of the outdoors with a truck, trailer, toys and $100,000 cash to keep you entertained in Canada's majestic backyard. Don't forget that our Early Bird deadline is June 24.
WHY EVERY TICKET MATTERS. Every ticket you buy supports STARS' life-saving operations, tools and training. When you support STARS Lottery, you're giving our patients a second chance at life. Click here to learn more.
Lottery Licence LR20-0088 and Lucky Stars 50/50 Licence LR20-0087. Terms and Conditions apply. Draw dates: Early Bird: July 8, 2021; Main/LUCKY STARS: July 29, 2021. Tickets must be purchased in Saskatchewan. Must be 18+ to purchase.
Please click here for the complete Lottery Rules & Regulations.