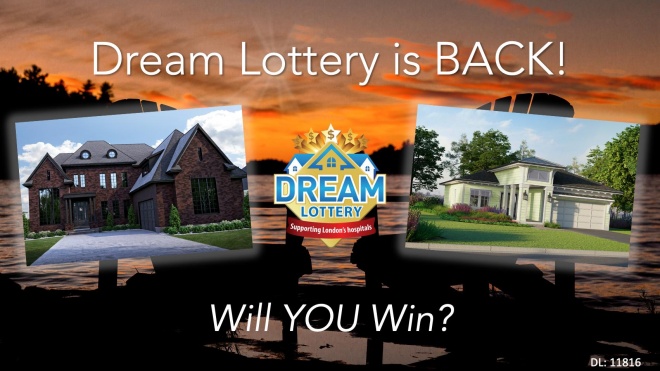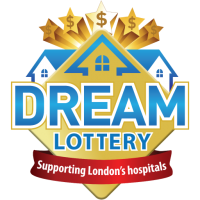 LONDON, ON, June 4, 2020- Start dreaming! The Dream lottery is back and better than ever. With 13,980 prizes to be won and a great cause to support, purchasing a ticket is ALWAYS a WIN-WIN.
Tickets start at just 2/$50 and if you order early you'll have the chance to WIN more! This year it's kicking off with a bang, with the NEW Free Ticket Deadline. Don't miss it, because there will be 12,250 lucky winners of FREE tickets. How incredible would it be to WIN on a FREE ticket?
This year's prize package covers it all, from vehicles to home renovations to incredible Ontario getaways and so much more! PLUS you could live the dream mortgage free with the GRAND PRIZE option. If you win, you choose:
A fully furnished Reis Design + Build Dream Home located in London
OR…
A fully furnished Wastell Dream Home located in Kokomo Beach Club, Port Stanley that comes with $500,000 CASH!
OR…
Top up your bank account with $1,000,000 CASH!
To view all of the incredible prizes and this year's Dream Homes visit: https://www.dreamitwinit.ca/. Step through the front doors of the Dream Homes in just a few clicks with our virtual tours!
As always there's even more ways to win! The 50/50 is back and giving you the chance to get in on LONDON'S BIGGEST 50/50 JACKPOT. PLUS, this year's calendar will feature more winners than ever before with 3 MONTHS OF WINNING!
Remember, by ordering tickets for the Dream Lottery, you are helping change the lives of patients from across Southwestern Ontario who need specialized services at London Health Sciences Centre, Children's Hospital at LHSC and St. Joseph's Health Care London.
For the safety of all valued supporters, Dream Homes will not be open for viewing this year. Order tickets online at www.dreamitwinit.ca or by phone at 1-866-802-4117.

Dream Lottery Licence 11816 | 50/50 Licence 11818 | Calendar Licence 11857