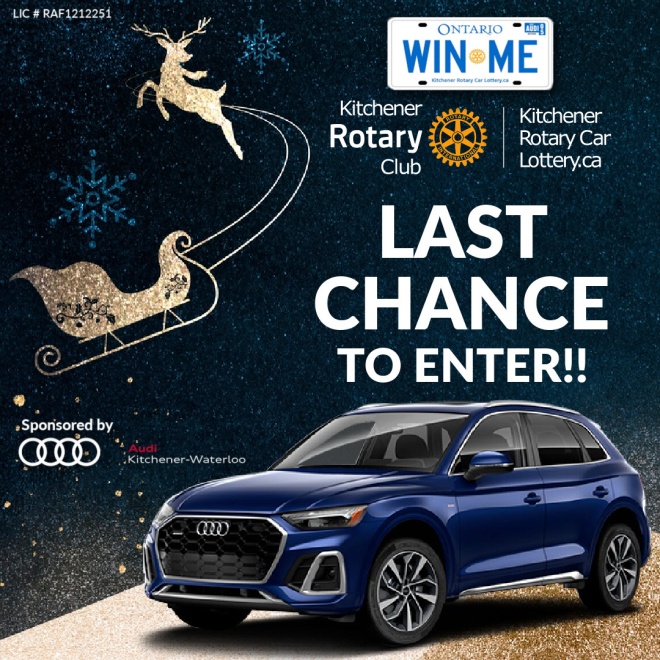 Waterloo, Ontario, November 25, 2021 — Time is running out to enter the Kitchener Rotary Car Lottery, the longest- running car draw in Canada. This year, their Grand Prize is a beautiful 2022 Audi Q5 luxury SUV, valued at more than $65,000. Proceeds support the KidsAbility Centre for Child Development and the Kitchener Rotary Club Charitable Foundation.
The deadline to buy your tickets is this Saturday (November 27) at 2 p.m.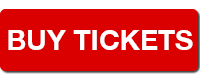 Since establishing the lottery in 1930, local Rotarians have given away many different cars and raised significant funds that supported worthy causes.
The Club first introduced a car lottery in 1930 at its annual Rotary Carnival, a major event in KW at that time. Although the Carnival ended in 1971, the Car Draw has continued as an annual fundraising event. To date, the lottery has generated more than $1.5 million dollars for charity.
In 1957, lottery proceeds began supporting K-W Rotary Children's Centre (renamed KidsAbility Centre for Child Development in 2003). Kitchener Rotary's support for KidsAbility continues with another car lottery, with tickets on sale now. The winning ticket will be drawn on November 27, 2021.
Rotary is well-known for proudly serving the region for nearly 100 years with its local, city-core focus on community, families, and children in need, as well as, several international humanitarian projects. So, when the pandemic hit, its members knew their fundraising efforts would be needed more than ever. In response, after years of selling tickets in-person at places like St. Jacob's Market and other local events, the club changed gears and made the decision to conduct the Car Lottery entirely online.
"We wanted to ensure the legacy of the Car Lottery given the importance of the event in supporting local charities," shares Dave Chatson, Chair, Kitchener Rotary Car Lottery. "We knew we would need to do things differently and after extensive research and with the support of experienced partners, we launched the new Kitchener Rotary Car Lottery in September"
For an astonishing 91 years, the Kitchener Rotary Club has been supporting charities such as KidsAbility Centre for Child Development through their car lottery. The Rotary members are focused on continuing this legacy in 2021 and demonstrating their unwavering commitment to supporting child development.
Lottery Licence RAF1212251