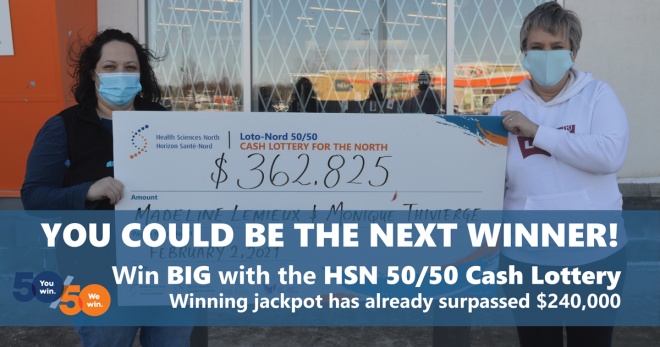 SUDBURY, ON, February 23, 2021 — Don't miss your chance to WIN BIG with the HSN 50/50 Cash Lottery for the North. The draw closes in ONE WEEK with the winner announced on March 2, 2021. YOU could be getting the WINNING call in a few short days!
Tickets can be purchased online at the HSN 50/50 Cash Lottery for the North for 10 for $10, 30 for $20 and 100 for $40.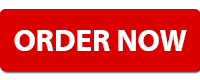 Last month's winner took home over $386,000! YOU could be next.
The more tickets sold, the BIGGER the take-home prize and the BIGGER the IMPACT on patient care at Health Sciences North (HSN).
Funds raised will make a difference in the lives of those living with cancer, how the tiniest patients receive specialized pediatric care and ensuring equipment is in place when needed to provide quality patient care at HSN. YOU WIN, WE WIN!
Don't wait! Purchase your tickets NOW before it's too late. The jackpot continues to grow FAST as it nears the closing date.
Tickets are on sale starting February 2, 2021 to March 1, 2021 until 11:59 pm. Winner will be announced March 2, 2021 at 10:00 am.
Please note: Residents across Ontario over the age of 18 have the opportunity to purchase HSN 50/50 Cash Lottery for the North tickets online for a chance to win.
License #11977.