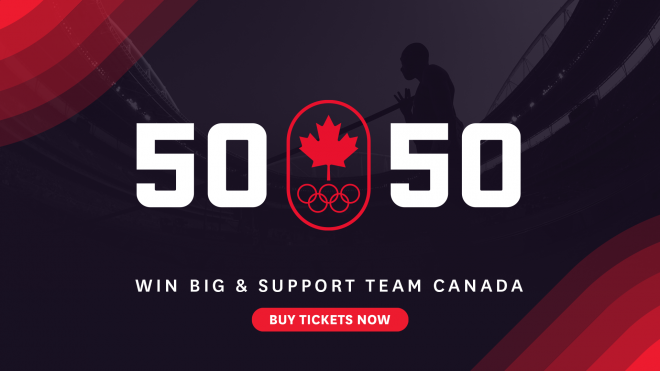 BC, July 14, 2021 — The Canadian Olympic Foundation is excited to launch the "Team Canada 50/50", the first coast-to-coast-to-coast 50/50 provincially and territorial based raffles.
"With the Olympic Games just moments away, the Team Canada 50/50 will add to the excitement. This historic national effort allows sports enthusiasts to lift Team Canada to new heights while directly impacting sport in communities across the British Columbia," said Cindy Yelle, Chief Executive Officer of the Canadian Olympic Foundation and former Team Canada athlete. "Every Canadian who participates in the 50/50 is helping us deliver on the potential to help make Team Canada the greatest it can be."
Tickets start at just $10 and can be purchased on the Team Canada 50/50 BC page.