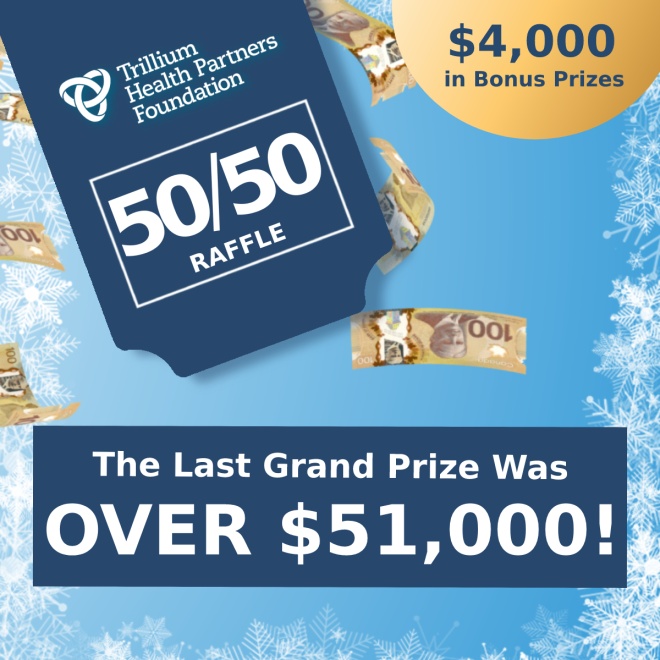 Ontario, January 6, 2021 — Start your 2022 off with a BIG WIN! The Trillium Health Partners Foundation 50/50 raffle is back. Their last grand prize was OVER $51,000! Tickets start as low as $10, and for more chances to win, they are offering their best deal, the New Year's Package – 300 numbers for $75.
More Chances to WIN Cash Prizes
PLUS, $4,000 IN BONUS CASH PRIZES! Buy your tickets early to be included in the bonus draws for more chances to win.
DON'T WAIT! The draw for the $1,000 CASH loyalty bonus prize is TOMORROW, Friday, January 7 at 12 p.m. Buy your tickets before the draw to be eligible.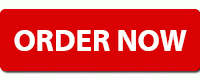 300 for $75 | 150 for $50 | 50 for $25 | 10 for $10
Remember, anyone who wins a bonus prize is still eligible to win the grand prize, which is growing fast! Visit the Trillium Health Partners Foundation 50/50 website to buy your tickets today!
Why is your support important?
Trillium Health Partners is Ontario's largest community academic hospital, located in Mississauga and West Toronto.
Every ticket purchased helps enable our hospital to purchase items like vital equipment, and invest in new technology and research. With your help, we can ensure our teams are equipped with resources they need to continue delivering the best possible care to patients in our community.
Don't wait! Buy your ticket today!
For more information: Trillium Health Partners Foundation 50/50
AGCO License: RAF1231115
Registered Charitable Business Number: 119245678 RR0001