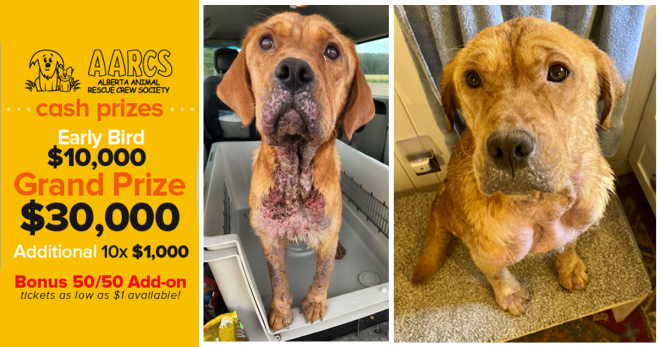 Hurry, the clock is ticking!
Calgary, Alberta, September 6, 2022 — Last chance to get your tickets to WIN an EXTRA $10,000 Early Bird Prize before MIDNIGHT tonight, September 6th! Your ticket purchase earns you a chance at $50,000 in cash prizes AND helps homeless animals like Lyric receive life-changing care and treatment. AARCS' cash prizes include a $30,000 Grand Prize, 10 additional $1,000 Cash Prizes AND BONUS 50/50 which is over $50,000 and growing fast! Get your tickets at Alberta Animal Rescue Crew Society's Cash Lottery.
Lyric is one of over 630 animals in AARCS' care which includes dogs, cats and critters. She is suffering a serious case of mange that has left her with little hair and painfully itchy raw skin. Lyric was rescued and is receiving treatment for this extremely irritating and progressive condition. This little lady is now on the mend and finally able to feel comfortable in her own skin.
Many of the animals who arrive on AARCS' doorstep are sick and injured and in great need of a helping hand. With an on-site animal hospital dedicated to helping the most vulnerable, AARCS is there to give each of them a second chance. It is animals like Lyric that are counting on your kindness and support to finally live the life they deserve.
You can play a pivotal role in changing the lives of innocent animals by purchasing your tickets to win over $50,000 in CASH!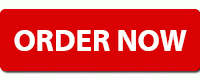 Lottery tickets as low as $20 each AND 50/50 tickets as low as $1
The Alberta Animal Rescue Crew Society (AARCS) Early Bird Prize draw is Thursday, September 8. AARCS Fall Cash Lottery & 50/50 final ticket sales deadline is Tuesday, November 1, 2022 at MIDNIGHT!
LOTTERY LICENCE: #597928 / 50/50 LICENCE: #597929