Winnipeg, Manitoba, August 28, 2017 — The 2017 Easter Seals™ Home Sweet Home Lottery is huge! Everyone that buys a ticket is GUARANTEED TO WIN!
That sounds pretty incredible doesn't it? But wait, it gets even better. You have the opportunity to win a Home Makeover and up to 1/2 million in 50/50 cash! Imagine turning your house into your very own dream home…customized the way you want it!
Would you like a new kitchen? How about a gorgeous new bathroom? We have you covered.
There are a million reasons to purchase your ticket today, but the most important is supporting Manitobans with disabilities. Your ticket purchase will help benefit the lives of children, youth and adults with disabilities in our community!
With a guaranteed prize you WIN no matter what!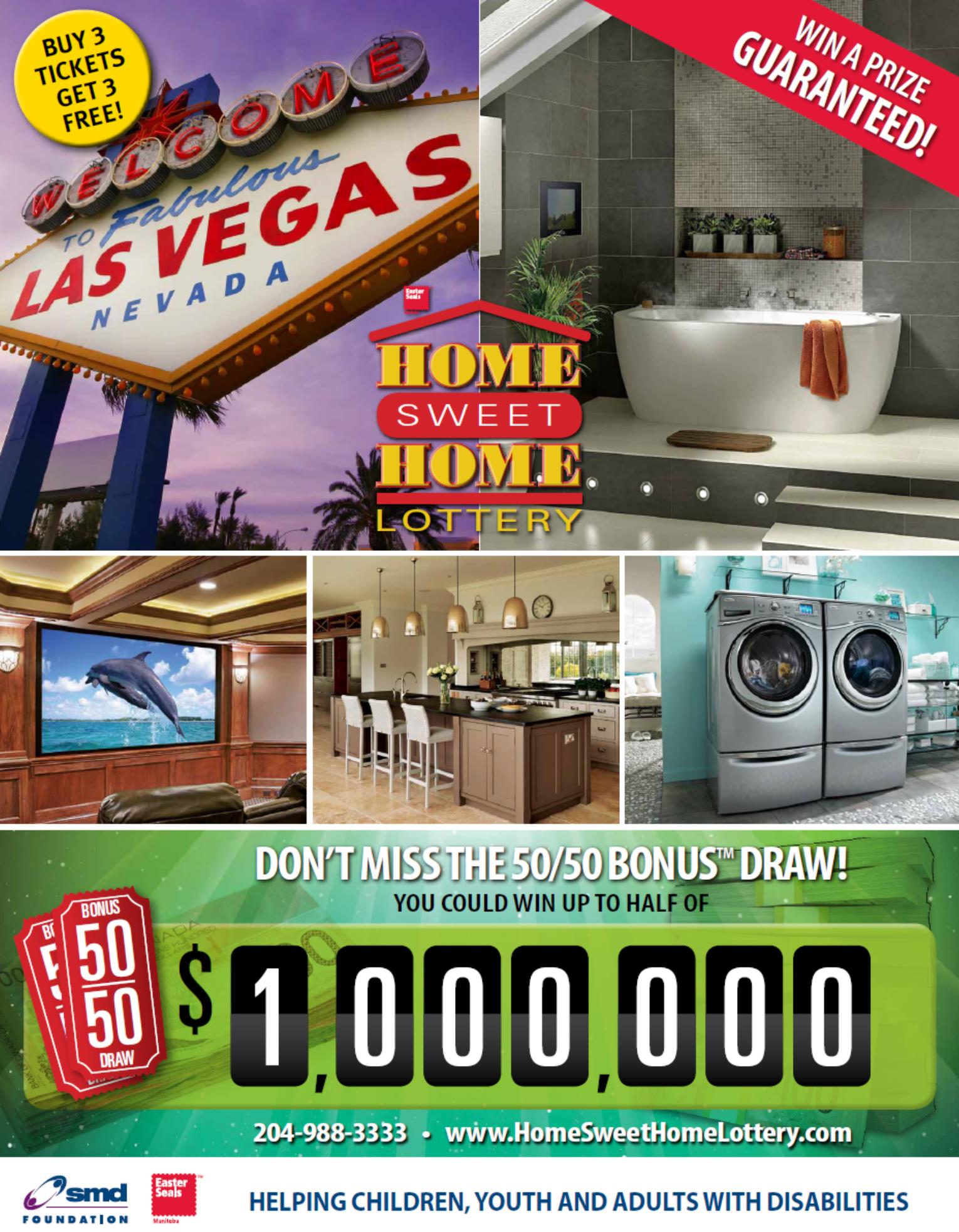 Tickets are $50 each
Buy 3 tickets get 3 free – 6 for $150
SUPER PACK – 25 tickets for $250, plus receive a free pack of 50/50 BONUS tickets ($25 value)
Visit the lottery website or call 204-988-3333 or 1-800-455-6439
Tickets sold on a first come first served basis.
Final deadline is October 31, 2017