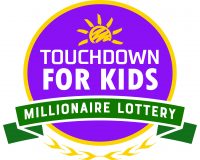 SASKATCHEWAN, October 10, 2019 — Buy your ticket's now for The Touchdown for Kids Millionaire Lottery and be entered to win the Million-Dollar grand prize. Get them before November 25th to be eligible for the $500,000 Early Bird Prize! Prizes also include 41 unique and exciting Roughrider experiences, like 2020 season tickets, a private suite to the first game of the 2020 season and an Ultimate Grey Cup Package worth $10,000! 2,100 prizes to be won in total – 13 hot new vehicles, 6 luxury vacation packages, and so much more!
Tickets start at only $75 each – or increase your chances of winning with 2 for $125, 8 for $275, or the best value pack 18 for $425.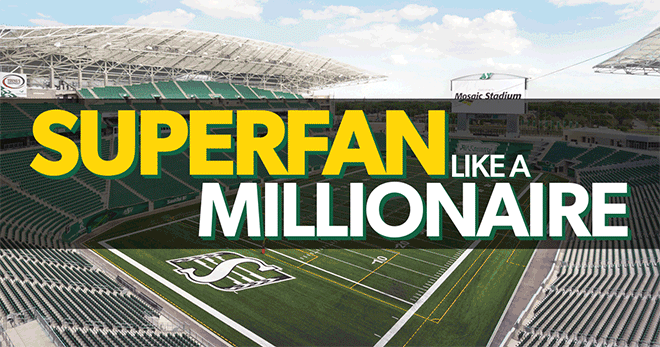 Buy your tickets now at touchdownforkidsmillionairelottery.com or by calling 1-844-574-KIDS (5437)

Don't forget to add Halftime 50/50 and Countdown Calendar tickets to your purchase. The Halftime 50/50 winner will take home half the jackpot of up to $1,487,500. Countdown Calendar tickets will get you into the draws for 133 cash prizes worth a total of $248,750 – calendar prizes will be announced every weekday in January 2020.
For complete lottery details visit touchdownforkidsmillionairelottery.com
Lottery Licence #LR19-0051