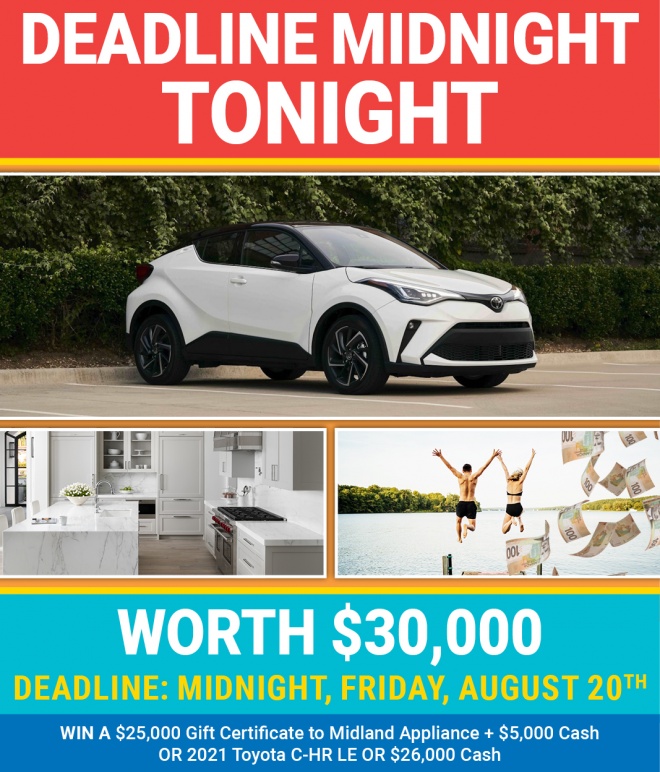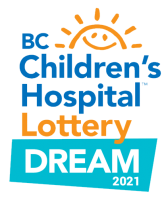 VANCOUVER, BC, Friday, August 20, 2021 — Order your Dream Lottery tickets today to help BC Children's Hospital Foundation in its quest to conquer childhood illnesses – and you'll be automatically entered into a $30,000 prize draw for this year's earliest buyers!
Win and choose your Bonus: a 2021 Toyota C-HR LE, or a $30,000 Midland Appliance package ($25,000 gift certificate plus $5,000 cash), or $26,000 tax-free cash.
And, every ticket order by Midnight, Tonight (August 20) will be automatically entered in two more Bonus Draws, 51 Early Bird Draws, and the Grand Prize Draw. In total, there are over 3,100 prizes to win in the 2021 Dream Lottery – worth over $4 million. That includes the Grand Prize Draw with 8 multi-million dollar options, including Dream Home packages worth over $2.9 million or $2,300,000 tax-free cash.
UPDATE: Tickets selling fast! The 2021 Dream Lottery is already almost 80% sold out.
You can also get your tickets for the Daily Cash PLUS and the 50/50 PLUS – to win half of this fall's biggest jackpot!
And, of course, all proceeds from this year's lottery will support research breakthroughs at BC Children's Hospital, where more than 1,000 researchers work to push the boundaries of what's possible. Every year, BC Children's Hospital treats over 96,000 kids, many of them battling debilitating diseases and chronic conditions, and research is critical to overcoming these illnesses.
Lottery funds help accelerate the pace of turning discoveries into life-saving treatments – ultimately helping more kids get back to being kids.
"Our hospital is home to world-leading experts, and a large reason for this is due to the significant amount of resources we put towards research," says Akash Rattan, Vice President & Chief Financial Officer, BC Children's Hospital Foundation. "Dream Lottery funds go directly towards innovative research, which leads to new medical solutions to treat B.C.'s sick and injured children. Over the past 14 months throughout the pandemic, our hospital's researchers and clinicians haven't lifted their feet off the gas pedal. They have pivoted and adapted to changes as needed, and most importantly they have continued to provide our children with the best medical options available.
"Thank you to all of our Dream Lottery participants for your continued support."
---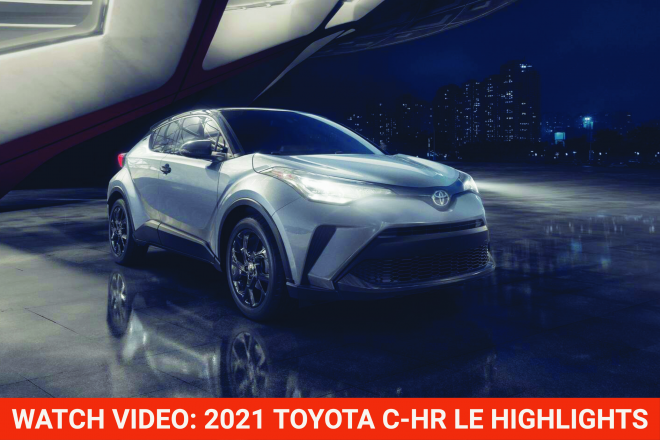 ---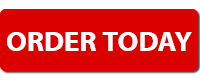 Get your tickets online,
by Phone at 604-536-2491
or 1-888-888-1567.
or in-person at London Drugs
and at Save-On-Foods
Tickets cost 3 for $100 / 6 for $175 / 9 for $250 / 20 for $500
50/50 PLUS tickets are 2 for $15 / 6 for $30 / 16 for $60
Daily Cash PLUS tickets are 2 for $25 / 6 for $50
50/50 PLUS and Daily Cash PLUS tickets can only be purchased if a 2021 BC Children's Hospital Dream Lottery main ticket has been purchased.
---