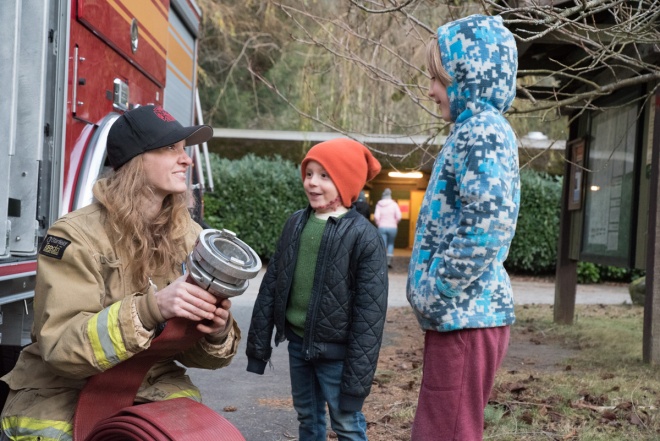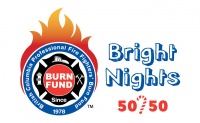 VANCOUVER, BC, December 28, 2020 — The Bright Nights 50/50 deadline is just days away! As the clock strikes twelve this New Year's Eve, ring in the new year knowing that you could be a winner while supporting a worthy cause!
The Bright Nights 50/50 supports the BC Professional Fire Fighters' Burn Fund and its programs for burn survivors of all ages – from the littlest survivors to adults. You can help make a meaningful difference in their lives by purchasing your Bright Nights 50/50 ticket.
The Jackpot is over $320,000 and tickets are 1 for $15, 3 for $40, or 6 for $60.

The newest children's program to benefit from raffle proceeds is the Little Lionhearts Family Camp. In BC, more than 950 children are treated for serious burn injuries each year and 74 per cent of these children are aged one to four. Burns are the third leading cause of hospitalization for toddlers in this province.
Recognizing the need for family support, the Burn Fund launched the Little Lionhearts Family Camp in November 2019. Welcoming toddlers, their siblings, and their parents, this weekend retreat supports healing as a unit, because just like a pride of lions, these families stick together. That's why programming is focused on trauma-informed care for all family members who are navigating their new reality. There are therapeutic workshops for children and adults, and there's also a fierce amount of play time!
"We have a four year old son, Jules, who had a burn accident about eight months before the Little Lionhearts. We're kind of blown away by this whole camp experience. Just being around other families who have also gone through a very traumatic burn injury, sharing experiences and stories, and being able to relate to one another, has really left us feeling like we're not alone in this journey," said Kate Walker-Renney.
Show your support for these families by purchasing your 50/50 ticket today. The deadline to purchase is New Year's Eve and the draw is happening January 4, 2021. Thank you for your support!