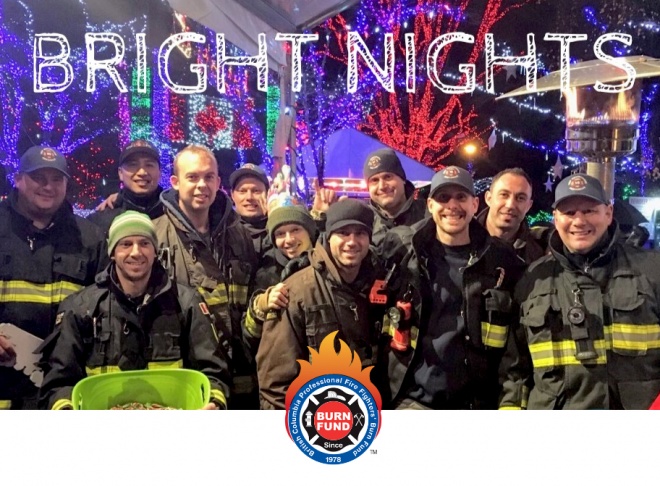 VANCOUVER, BC, December 31, 2020 — When the clock strikes twelve, will you be a winner? There's only one way to find out: buy your Bright Nights 50/50 tickets by midnight tonight!
The jackpot is over $450,000 and counting! Tickets are 1 for $15, 3 for $40, or 6 for $60 (SOLD OUT).

Whether you win or lose, by purchasing a Bright Nights 50/50 ticket you are a winner in the eyes of fire fighters and burn survivors across this province. All proceeds support the charity of BC's professional fire fighters and helps to fund programs for burn survivors, as well as much-needed fire prevention education.
With the cancelation of Bright Nights in Stanley Park – the single largest fundraising event for the BC Professional Fire Fighters' Burn Fund – these fire fighters are relying on your support.
When you respond to this urgent need by purchasing your Bright Nights 50/50 ticket, you are joining more than 4,000 fire fighters across BC in their mission of supporting burn survivors from rescue to recovery. From funding life-changing medical equipment at major trauma hospitals, to offering a home away from home at the Burn Fund Centre for those in need, the Burn Fund answers the call, and you can too.
This is your last chance to support this worthy charity while entering to win an incredible jackpot that is over $450,000 and quickly growing. The deadline is midnight tonight and the draw takes place on January 4, 2021. Don't miss out on your chance to walk into 2021 a winner!
Bright Nights 50/50 Final Deadline in