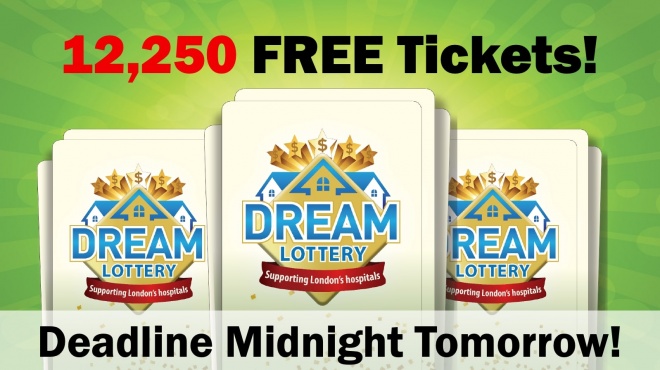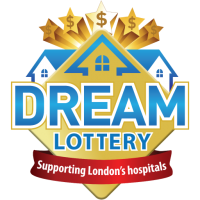 LONDON, ON, June 24, 2020 — Dream Lottery's Free Ticket Deadline is Midnight, TOMORROW! We want YOU to have the chance to WIN MORE, so we're giving away 12,250 FREE tickets!
That's right 12,250 lucky winners will get the chance to WIN on a FREE ticket! Imagine winning a luxury Dream Home or $1,000,000 CASH on a FREE TICKET… it's happened before and YOU could be next! How amazing would that be?
HURRY…don't wait! Order before midnight TOMORROW to get in on ALL draws including FREE TICKETS, LOYALTY, VIP, BONUS and EARLY BIRD! There's so much to WIN including vehicles, exploring the best of Ontario, home improvements and MORE! Remember, the earlier you order the more chances to WIN BIG!
HURRY… DREAM LOTTERY IS ALREADY OVER 60% SOLD OUT IN JUST THE FIRST FEW WEEKS!
Visit www.dreamitwinit.ca to tour Dream Homes & view all prizes!
Wait, there's more! This year's Calendar features more WINNERS than ever before with 3 Months of Winning and we're giving away cash, cash and more cash! PLUS, London's biggest 50/50 is BACK– last year's jackpot was RECORD BREAKING and the winner walked away with half of over $1,000,000 CASH!
Every ticket purchase is a WIN-WIN. Your generosity helps London's hospitals continue to invest in patient care, equipment, research and education. And you get the chance to WIN BIG!
Order tickets at www.dreamitwinit.ca
or by phone at 519-488-7100 (local) or 1-866-802-4117 (toll free).

Every Ticket Changes A Life!
Dream Lottery Licence 11816 | 50/50 Licence 11818 | Calendar Licence 11857