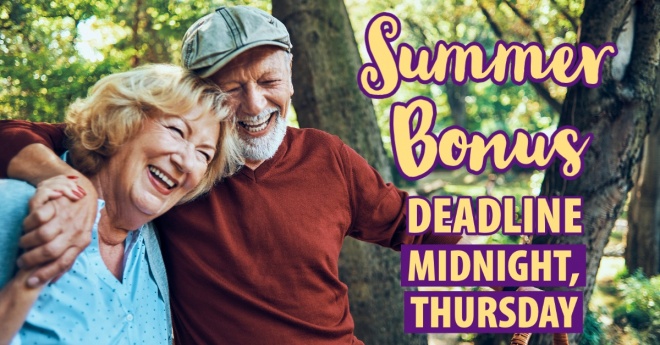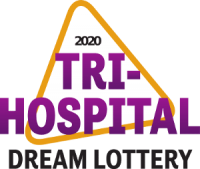 WINNIPEG, MB – Tuesday, June 23, 2020 — Better hurry! The Tri-Hospital Dream Lottery's Summer Bonus Deadline is Midnight, Thursday, June 25 – order now to win a $29,000 draw and a prize of your choice:
Take a 2020 Toyota C-HR LE SUV
… or a 2020 Honda HR-V
… or $25,000 Cash!
Your prize is up to you. And you deserve a Summer Bonus!
Plus, when you order early, you're in to win it all…
With your Tri-Hospital Dream Lottery tickets, you'll be entered into the $67,000 Dream Bonus draw, $252,000 worth of Early Bird draws, and the $1.5 million Grand Prize draw, too! Homes, condos, cars, trucks, RVs, sports, travel, cash… there are over 3,000 prizes to win this year, worth over $2.5 million. Dream big, win big. This could be the year you become a millionaire!
HOW TO ORDER
Order online at trihospitaldream.com / By phone at (204) 254-9131 or toll-free at 1 (844) 654-4677 / Tickets are available in-person at London Drugs at St Vital Centre and select Shoppers Drug Mart locations. Tickets cost 1 for $100 / 2 for $175 / 4 for $300 / 8 for $500.
Don't forget to get your tickets for the two extra games…
Get your 50/50 PLUS tickets

Last year's jackpot was $1,050,820 – and the winner took half. This year's jackpot could grow up to $2 MILLION. It's like another Grand Prize! (Tickets are 2 for $20 / 8 for $40 / 30 for $60)

Play the Daily Cash Calendar

120 extra winners, 30 days of winning, and $136,000 in prizes to win! (Tickets are 2 for $20 / 5 for $40 / 10 for $60)
50/50 PLUS and Daily Cash Calendar tickets can only be purchased in a 2020 Tri-Hospital Dream Lottery main ticket has been purchased.
---
Win Big – Give Back.
This year, more than ever, your ticket purchases make a difference.
"The global COVID-19 pandemic and its enormous impact on all of us only reinforces the ongoing need for individuals, communities, and institutions including our three hospitals to work together for the good health of all," says Jonathon Lyon, President and CEO of HSC Foundation.
Each year, hundreds of thousands of Manitobans – including children – depend on our hospitals to be there in times of greatest need. St. Boniface Hospital, Health Sciences Centre, and HSC Winnipeg-Children's Hospital serve a combined 1 million patients annually and help deliver more than 11,000 babies each year.
"We're united in one goal, which is to provide the best care possible for Manitobans now and in the future," says Vince Barletta, St. Boniface Hospital Foundation President and CEO.
From labour and delivery to palliative care… your hospitals are here for you, and they are here for life.
"When you buy a ticket in the Tri-Hospital Dream Lottery, you're sharing in this vision," says Stefano Grande, President and CEO of Children's Hospital Foundation of Manitoba. "Along with the chance to win a wonderful prize package, each ticket brings the potential to change a life – even save a life. That's a special opportunity."
Support Manitoba's 3 big hospitals. You can help save lives and help the people you care about – your family, friends, and loved ones. And, you can help our health care heroes. Support the staff, doctors, nurses, researchers, front-line workers and caregivers we all depend on.
This is your chance to give back… and win big. It's truly a win-win.
---
Order online or by phone, click on this website for ways to order and more info: TriHospitalDream.com
Or order in-person at these locations: London Drugs St. Vital Centre and select
Shoppers Drug Mart locations including the Manitoba Clinic.

License No. LGCA 1517-RF-34337, LGCA 1517-RF-34338, LGCA 1517-RF-34505