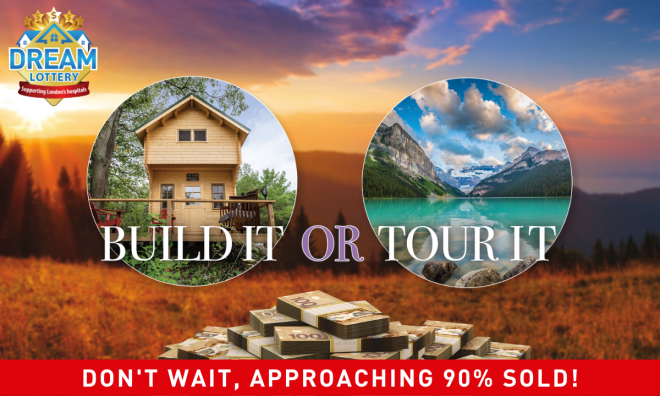 LONDON, Ontario, May 12, 2022 — VIP Deadline midnight TONIGHT! When you order now, you'll be in for all remaining draws including VIP, Bonus, Early Bird and Final Draws! So many chances to WIN, but time is running out.
Don't miss out on VIP rewards where one winner will "build it" or "tour it" as they choose between 3 incredible options. Build your own private escape with $20,000 for Bunkie Life! OR plan the trip you've been dreaming of with $10,000 for Robert Q Travel + $10,000 cash. OR take $15,000 cash!
Plus, it's your last chance to be one of 6,625 FREE Ticket winners!
Hurry, with Dream having a history of selling out early and tickets approaching 90% sold, you can't afford to wait!
ORDER NOW online at Dream Lottery
or by phone at 1-866-802-4117.

Every Ticket Changes A Life!
DLRAF1236890 | 50/50RAF1236889 | CLRAF1236888