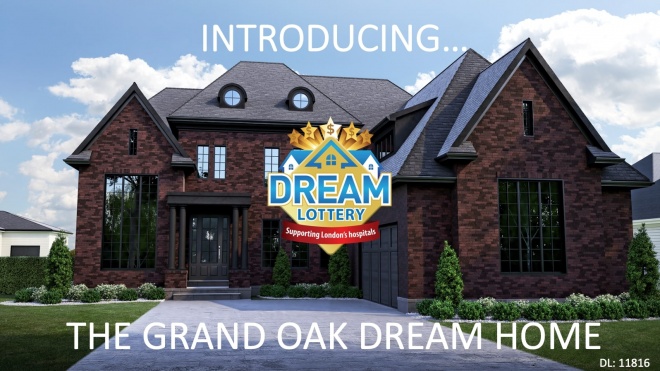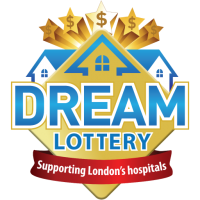 LONDON, ON, June 11, 2020 — Just when you thought it couldn't get any better, Dream Lottery has revealed another Dream Home… and it is beautiful! It's time to explore the Grand Oak Dream Home!
It's no wonder why this home is so spectacular! It was exceptionally built by Reis Design + Build, in collaboration with designer Angela Bobanovic who worked closely with Accents Home Furniture to find the perfect furnishings! Picture this… 4,114 sq ft of luxury finishes including a modern chef's dream kitchen, a master retreat, a fully integrated smart home automation and a children's playhouse surprise in the lower level. Plus there's so much more, see for yourself at: www.dreamitwinit.ca
This home is what dreams are made of from top to bottom! Now all it needs is a winner. Will it be YOU? Not dreaming of a new home? That's okay because with the Dream Lottery, You Win, You Choose! That's right, your choice of 1 of 2 Dream Homes or top up the bank account with $1,000,000 CASH!
Not only do the proceeds from Dream Lottery help London's hospitals to invest in patient care, equipment, research and education, but also continue to offer support to the excellent care of the region's community hospitals. Remember, during these unprecedented times, London's hospitals need your support more than ever and you can help because every ticket changes a life!
For the safety of all valued supporters, Dream Homes will not be open for viewing this year, but no worries as you can view the Dream Homes and all other prize offerings right from the comfort of your own home at www.dreamitwinit.ca
Order tickets at www.dreamitwinit.ca
or by phone at 519-488-7100 (local) or 1-866-802-4117 (toll free).

Dream Lottery Licence 11816 | 50/50 Licence 11818 | Calendar Licence 11857