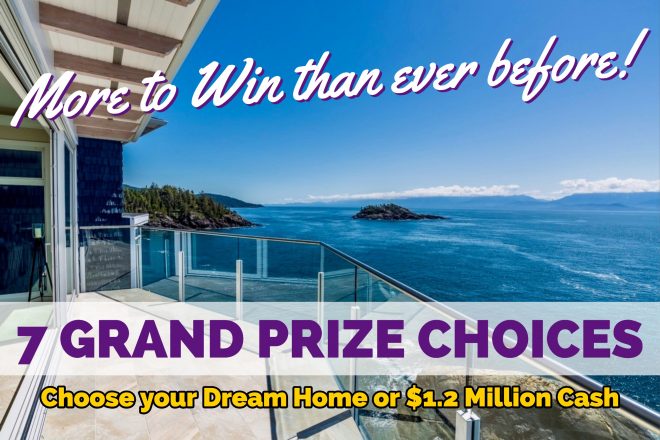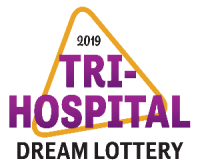 WINNIPEG, MB, July 9, 2019 — The Tri-Hospital Dream Lottery is almost over… the absolute final deadline is only 2 days away!
Get your tickets now and get in this summer's biggest draw – the $1.5 million Grand Prize Draw, with a choice of 6 amazing home options in Winnipeg, Vancouver Island, or Lake of the Woods, or choose $1.2 million cash.
It's the biggest cash Grand Prize in Manitoba hospital lottery history!
And you could win it – but you need a ticket.
( ABSOLUTE FINAL DEADLINE TO BUY: MIDNIGHT, THURSDAY –JULY 11th )
Your ticket could be the key to your Dream Home! The choice is yours:
Move in to a Winnipeg home package in Tuxedo, Prairie Pointe, Sage Creek, or Bridgwater Trails – all brand-new and grand, beautifully built and wonderfully designed by KDR Homes, Signature Homes, and Foxridge Homes.
Or enjoy a Vancouver Island lifestyle at SookePoint – it's an incredible chance to live in one of the world's most unbelievable locations on British Columbia's beautiful West Coast, with views of the Pacific Ocean!
Or… how about a Dream Cottage? Win the ultimate summer paradise by Alair Homes, a 3.95-acre lakefront home. Yours to enjoy in one of Canada's premier cottage countries – Lake of the Woods!
Or take $1,200,000 tax-free cash and become a millionaire in 2019!
50/50 UPDATE:
Jackpot almost $900,000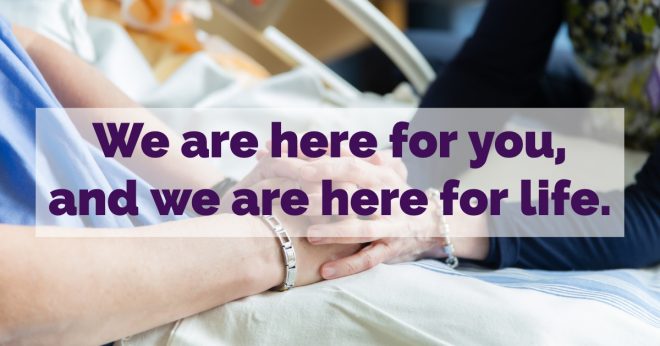 We're teaming up for a healthier Manitoba! St. Boniface Hospital, Health Sciences Centre, and Children's Hospital-HSC Winnipeg serve a combined 1 million patients annually and help deliver more than 11,000 babies each year.
Purchase your tickets today. It's truly a win-win situation, as all funds raised stay in Manitoba. With your purchase, you can help Manitoba's three cornerstone hospitals. You can help the people you care about – your family, friends, and loved ones. Thank you for helping save lives, and good luck!
Order online or by phone, click on this website for ways to order and more info: TriHospitalDream.com
Or order in-person at London Drugs (St. Vital Centre), Red River Co-op food stores and Main St. pharmacy, select Shoppers Drug Mart locations, and at HSC Foundation, Children's Hospital Foundation, and St. Boniface Hospital Foundation.
License No. LGA 1517-RF-31245, LGA 1517-RF-31246, LGA 1517-RF-31247