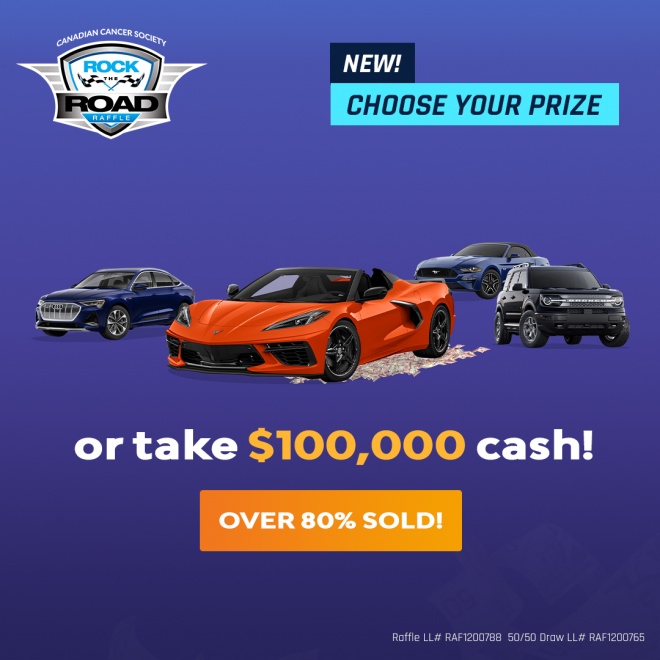 Ontario, April 7, 2021 — Order Early and Win MORE!
The Early Bird Deadline to win $10,000 cash is This Friday! The NEW Early Bird Prize of $10,000 cash could be yours if you get your tickets before the deadline. Tickets are over 80% sold – so order today!
Whether you prefer amazing car prizes or piles of cash, the Canadian Cancer Society's Rock the Road Raffle has a prize line-up has something for everyone.
The "Your Choice" Super Grand Prize covers all the bases. Driving you dream car or cars can become a reality with the amazing options the winner gets to choose from. Which one would you pick?
The hard to get 2021 Chevrolet Corvette Stingray Convertible
The luxurious 2021 Audi e-tron Sportback
Double Duty with the 2021 Ford Mustang Convertible AND 2021 Ford Bronco Sport
OR Choose ALL CASH and drive your dreams – $100,000 tax free
Plus, three more lucky winners will be taking home the new cash Grand Prizes. Two winners will receive $25,000 and one winner will receive $10,000. There's lots of cash and lots of reasons to buy now. Order your tickets today!
Be sure to "Say Yes" and order 50/50 Draw tickets. The Jackpot is already over $150,000 and growing bigger every day with no limit to how big it will get.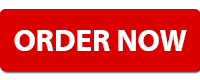 Every ticket purchased makes a difference. With your support, we are building a better future for the 1 in 9 Canadian men and their families who will be diagnosed with prostate cancer in their lifetime.
Order tickets by calling 1-888-967-3293 or online at Rock the Road Raffle.
See Rules and Regulations for full details. RAF1200788; 50/50 RAF1200765. Only 48,800 tickets available with a maximum of 3,800 single tickets. All others must be ordered in 3-pack bundles. Single 50/50 winner will be awarded half of the jackpot. The minimum prize value is $25,000. 50/50 ticket holders must hold a valid ticket for the 2021 Rock the Road Raffle.