Winnipeg, Manitoba, April 6, 2021 — Last week's winner, Sarah Lloyd, took home a weekly prize of $4,104. Will you be the lucky winner this week? Get your tickets for CancerCare Manitoba Foundation's Chase the Ace to find out! If your card is drawn, you take home the weekly prize. If your card is the Ace of Spades, you win it all – the weekly prize and the progressive jackpot!
Chase the Ace and WIN BIG!
The progressive jackpot is over $31,000 and growing with every ticket sold! Tickets are on sale until the Ace of Spades is caught, giving you up to 52 weeks to win. Be sure to get your tickets weekly! Tickets are only valid for the draw on the week they are purchased.
Plus, you can feel good knowing 50% of all ticket sales goes to CancerCare Manitoba Foundation in support of Manitobans with cancer.
3 tickets for $10 | 10 tickets for $20 | 50 tickets for $50 | 200 for $100.00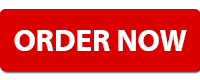 Visit CancerCare Manitoba Foundation's Chase the Ace for more information and to buy tickets NOW. Next draw is April 8 at 4 pm.
When you play, patients win!
LGCA 3819-RF-35380 | Please Play Responsibly