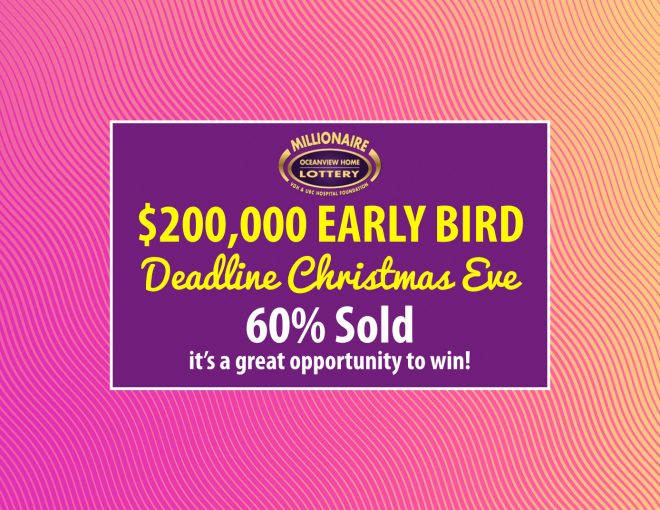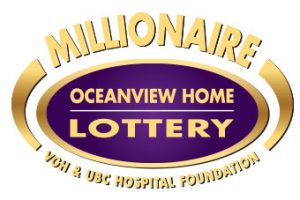 Now's the time to buy…
'Cause the $200,000 Early Bird Deadline is Midnight, Christmas Eve! (Monday, December 24th)
Order now and the choice is yours:
Win a brand-new 2018 Tesla Model S – one of the world's most desirable automobiles, a superstar hybrid car
Or choose a 'Vacations 4 Life' package from Carlson Wagonlit – including a $60,000 travel gift card and $60,000 cash
Or take $100,000 tax-free CASH and start spending your newly won riches!
When you buy early, there's more to win…
This year, the Millionaire Lottery will draw 75 extra Early Bird winners – all for $1,000 cash each. You asked for more winners. You got it!
It could be you…
Choose 1 of 8 Grand Prizes
South Surrey and Tsawwassen Homes are OPEN every day

How about the luxurious family home in South Surrey? From Red Tree Creative Homes, it's a perfect blend of comfort and livability – with all the incredible extra features and special rooms you've come to expect from one of our Millionaire Lottery prize homes! Featuring a sauna, a basement bar and wine room, a home theatre, a master bedroom with an ensuite bathroom and walk-in closet, not to mention a wonderful kitchen and open-concept living room and grand front entrance.
Or choose the dreamy Tsawwassen home from Pinora – with a wine room and sauna of its own, not to mention a downstairs entertainment area, Georgie Award-nominated kitchen, a putting green and BBQ dining area in the backyard, and even a one-bedroom suite in the basement, which you can rent out for extra income, or invite the family to stay!
Looking for something different? There's the exciting sub-penthouse condo in Vancouver, with panoramic views of the city, just across the street from False Creek, just minutes from all the excitement and the lights of Downtown…
Or a show-stopping condo at One Water Street in the heart of downtown Kelowna, one of the city's and the Okanagan's most exciting new living experiences in quite some time! A world of comfort and luxury awaits you at this special, special place to live and summer the days away…
Or take a Home at Paradise Estates in West Kelowna, experience uncompromising luxury in the heart of Wine Country, surrounded by Canada's summer playground… Or choose an oceanview home on Vancouver Island, a truly unique and unparalleled living experience in Sidney…
Or choose TWO oceanview condos in one Grand Prize – a home at Semiah in White Rock's charming and cozy beachfront community, and a seaview condo at SookePoint on Vancouver Island…
Or, of course, choose $2.7 million tax-free Cash!
Just imagine your life as a multi-Millionaire…
And best of all, when you get your tickets – you're helping save lives right here in British Columbia by supporting VGH + UBC Hospital Foundation.
Your friends. Your family. Your loved ones. Your children. Maybe even yourself…
We All Need VGH. And VGH Needs You!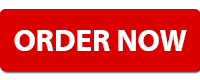 Get your tickets online at MillionaireLottery.com
by Phone at 604-602-5848
or 1-888-445-5825
or in-person at the Grand Prize Showhomes:
in South Surrey, Tsawwassen, and Sidney
(See Addresses and Hours online)
or at VGH + UBC Hospital Foundation:
899 W 12th Ave, Vancouver, BC
or at any London Drugs in British Columbia.