LANGLEY, BC, August 4, 2022 — With only two weeks left and a jackpot over $155,000, it's your best time to enter the Langley Rotary 50/50 MEGA Draw. Langley Rotary supports many community services and your ticket purchase helps them do that.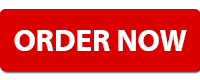 It's a Win-Win
Organizations including the Langley Memorial Hospital Foundation, Langley Hospice Society, Ishtar Women's Resource Society, Big Brothers Big Sisters, The Salvation Army, the Langley Food Bank, Langley Meals on Wheels, Starfish Pack, the Langley Volunteers, Foundry, the Langley School District Foundation, and the Aldergrove Fair all receive the support of Langley Rotary.
Your support is crucial, and entering their 50/50 draw is a great way to give your support … and have a chance to win a lot! Please help Langley Rotary make it a win for these tremendous organizations as well.
Langley Rotary Supports
Draw is sponsored by:

The draw will be held on August 19, 2022 at noon.
Info: Jeff Morfitt 604-329-9604 [email protected]