BC, September 1, 2020 — The popular BC SPCA Lottery for animals in need is over 98% SOLD OUT with the 50/50 draw prize pot now over $585,000.
HURRY! Tickets won't be available for much longer! Buying a 50/50 lottery ticket can help B.C.'s most vulnerable animals and potentially put hundreds of thousands of dollars in your pocket. Sales will be cut off very soon, so don't wait!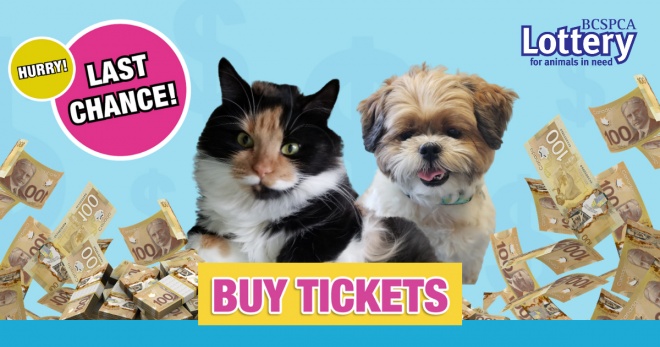 Tickets are on sale now for a very limited time and are just $15 each.
Tickets are selling very quickly, don't miss your last chance before we sell out! Buy your BC SPCA Lottery ticket today – change your life and the lives of homeless, injured and abused animals.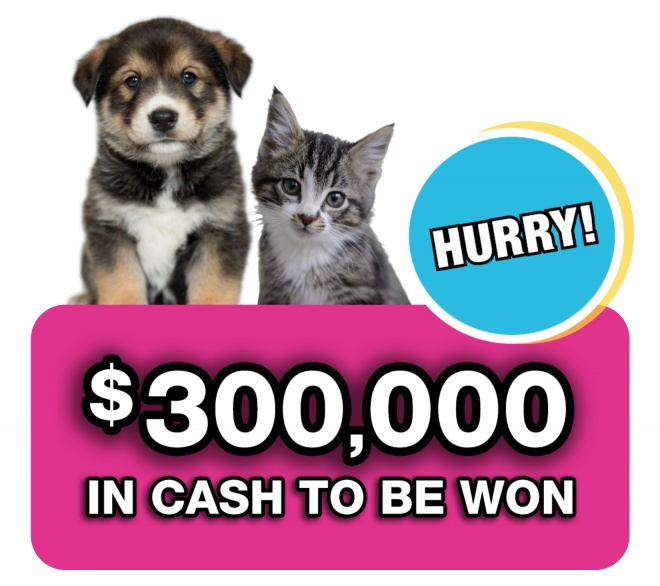 The BC SPCA's last 50/50 sold out well ahead of the deadline, so be sure to place your order today! When you play, the animals always win! To buy online, or for full rules and regulations visit lottery.spca.bc.ca.
Ticket purchasers must be 19 years of age or older and tickets can only be sold in B.C.