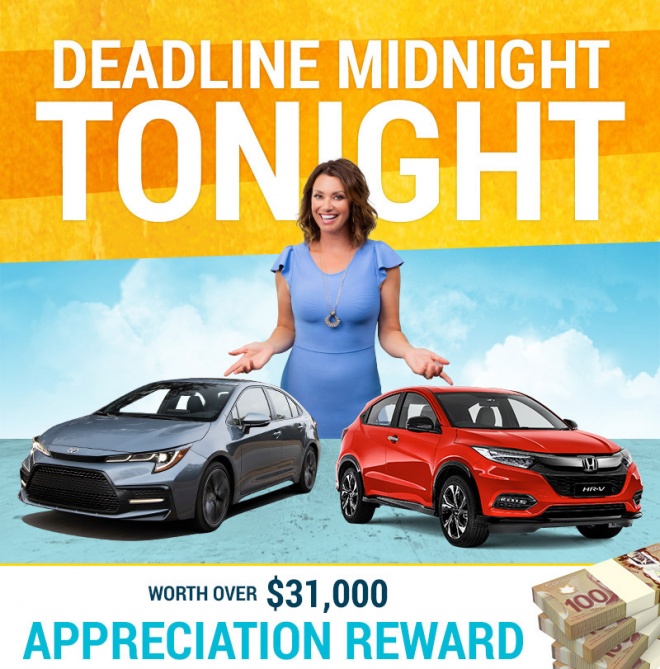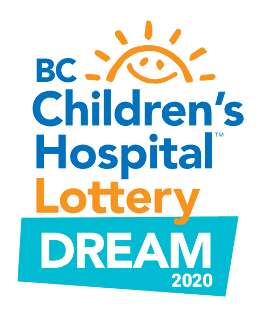 VANCOUVER, BC, Friday, August 21, 2020 — There's millions to win – and a special bonus for everyone who orders early!
Get your BC Children's Hospital Dream Lottery tickets by Midnight, Tonight and you'll be entered into the Appreciation Reward Draw, to win a $31,000 prize package and choose your very own brand-new car.
Which ride? You decide!
Win a 2020 Toyota Corolla Hybrid: excellent fuel economy, user friendly, a Top Safety Pick, with great driving feel, comfort, ease and practicality. According to ca, "there's really nothing as efficient or user-friendly… as the Toyota Corolla Hybrid."
Or choose a 2020 Honda HR-V LX: one of the world's very best compact SUVs, with (according to Motortrend) strong value, versatility, and a bit of fun! "The HR-V is a practical subcompact SUV with legendary Honda reliability."
Or, take $26,000 CASH and treat yourself to a bonus of your choice!
Time is running out…
The Appreciation Reward Deadline is Midnight, Tonight (Friday, August 21, 2020) – and tickets are already over 75% SOLD.
When you order your Dream Lottery tickets today, you'll also be entered into all this year's major prize draws – including two more Bonuses, the $350,000 Early Bird draws, and the $2.2 million cash Grand Prize Draw. Over 3,100 total prizes to win, worth over $4 million.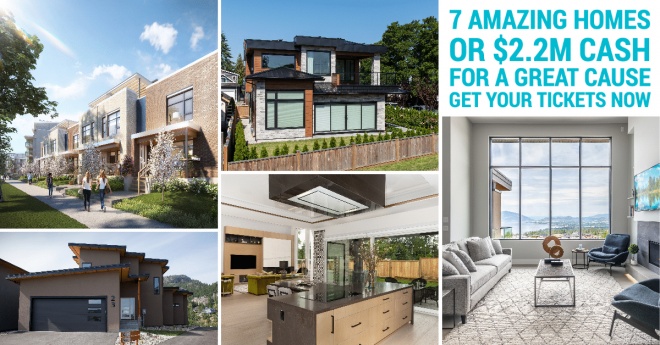 Plus, your tickets support BC Children's Hospital Foundation – by purchasing a lottery ticket, you're helping to shape the future of child health.
More than 96,000 kids count on the care at BC Children's Hospital every year, and BC Children's Hospital serves the largest geographic region of any children's hospital in North America. Your support gets research projects off the ground, allows external grand funding to be secured, and ultimate helps transform care.
"If there is anything this new health landscape has brought to the forefront of our minds, it's the importance of innovative research in discovering new treatments that will help provide a healthier future for children," said Teri Nicholas, president & CEO of BC Children's Hospital Foundation. "The support that Dream Lottery generates can help advance research that will help transform health care for kids across B.C. Our research team is committed to pioneering world-leading research on treatments and cures for the thousands of children who receive care from the hospital each year."
Say 'yes' to BC Children's Hospital. Help kids shine.
---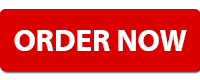 Get your tickets online at bcchildren.com
by Phone at 604-692-2333
or 1-888-887-8771
or in-person at London Drugs
and Save-On-Foods