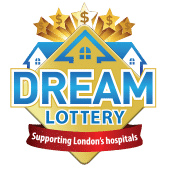 LONDON, ON, May 4, 2018 — Dream Lottery is about to approach its Loyalty Deadline… meaning that when you order now, your tickets are in for ALL DRAWS!
With the Loyalty Draw, you could win a $25,000 TLC Landscaping 'Staycation' Certificate, or a $25,000 Robert Q 'Vacation' Certificate, or $20,000 CASH… and with tickets as low as 2 for $50, it's your most affordable chance to walk away a winner.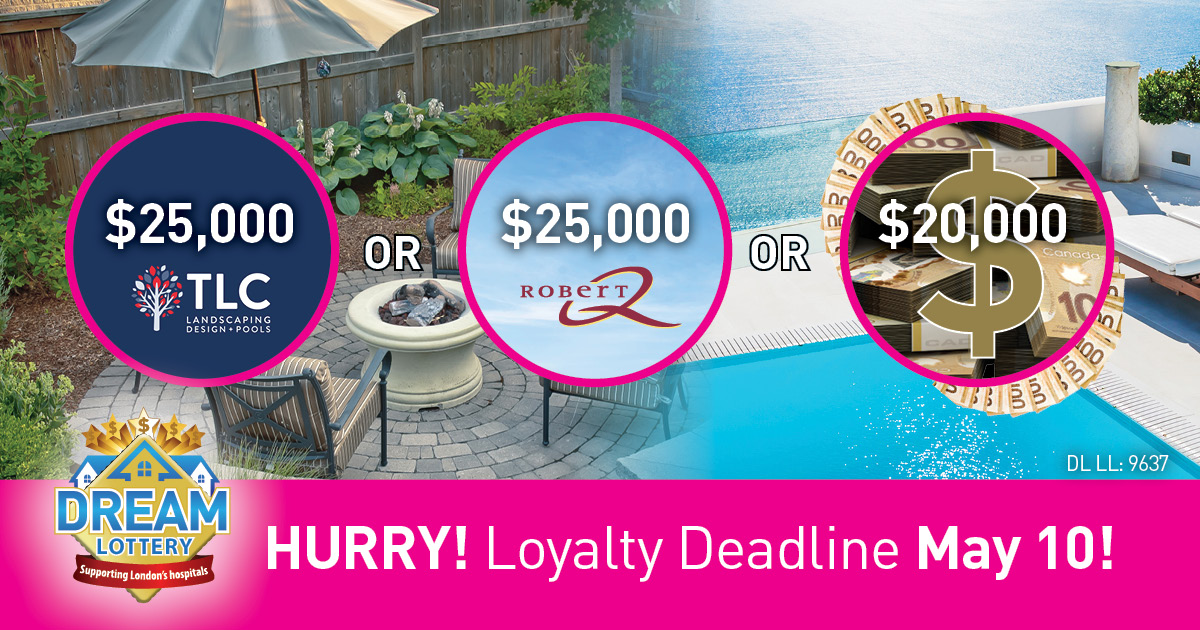 Plus, when you order now, your tickets are in for ALL Draws, including VIP, Bonus, Early Bird and ALL final draws of vehicles, vacations, cash and so much more – including 1 of 3 Dream Homes or $1,000,000 Cash!
PLUS, there's more ways to WIN with our 50/50 Draw and NEW this year our Dollars & Destinations Calendar!
It's a WIN-WIN because every ticket is a life-changer when you support Children's Health Foundation, St. Joseph's Health Care London, and London Health Sciences Foundation.
ORDER NOW… visit the Dream Lottery website, participating Shoppers Drug Mart locations,
or call 1-866-802-4117.
Dream Lottery Licence 9637 | 50/50 Licence 9638 | Calendar Licence 9840