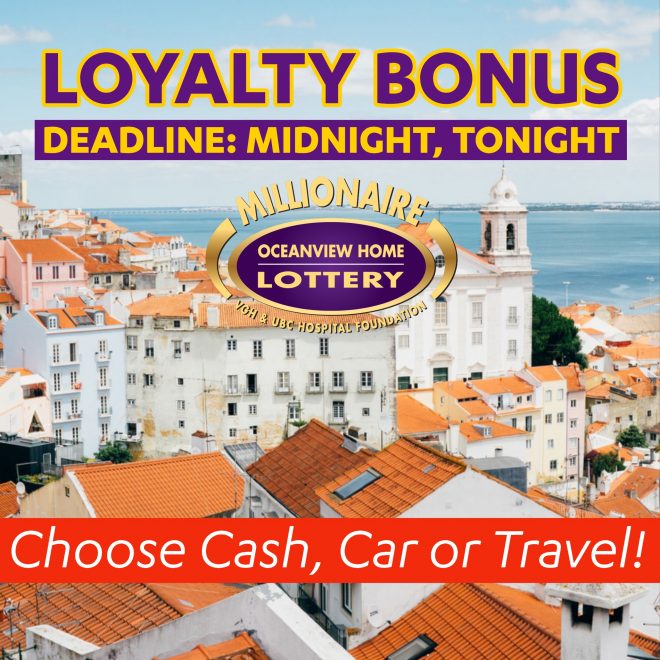 VANCOUVER, BC, November 8, 2019 — The Loyalty Bonus Deadline is Midnight, Tonight! Order your VGH Millionaire Lottery tickets today to win a special $30,000 draw for this year's earliest buyers – and help save lives right here in beautiful British Columbia.
Win a $30,000 Bonus Prize – and get in the $2.7 million Grand Prize Draw
Order your VGH Millionaire Lottery tickets by Midnight, Tonight (Friday, November 8) to win a 2020 Nissan Qashqai, a $30,000 Portugal vacation package, or $25,000 tax-free cash.
Which will you choose? Feel the freedom of the open road in a brand-new car… take to the skies and discover one of Europe's most charming, romantic, magical destinations… or beef up your bank account with your new riches.
You could be a multi-Millionaire
Order your tickets before Midnight, Tonight, and you're not just in to win the $30,000 Loyalty Bonus Draw…
You'll also be automatically entered into the $35,000 Fall Bonus Draw, the $40,000 Christmas Bonus Draw, the $200,000 in Early Bird Draws, and the Grand Prize Draw – to win 1 of 7 amazing home packages (biggest prize worth over to $3.3 million) or $2.7 million tax-free cash!
Just imagine what you could do…
Worldwide travel or early retirement. Pay off your bills, your mortgage, your rent, or pay for your kids' education. Buy your own dream home or treat yourself to a brand-new car. Save it, share it, invest it, or spend it. It's all possible – and it's up to you.
$30,000 LOYALTY BONUS
DEADLINE: MIDNIGHT TONIGHT
Friday, November 8
Over 3,100 prizes to win, worth over $4.1 million. Get your VGH Millionaire Lottery tickets today!
50/50 PLUS
Last year's jackpot
$1,539,915
Winner took half
---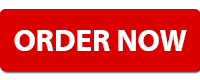 Get your tickets online at MillionaireLottery.com
by Phone at 604-602-5848
or 1-888-445-5825
or in-person at the Grand Prize Showhomes:
in White Rock and Langley
(See Addresses and Hours online)
or at VGH + UBC Hospital Foundation:
899 W 12th Ave, Vancouver, BC
or at any London Drugs in British Columbia.