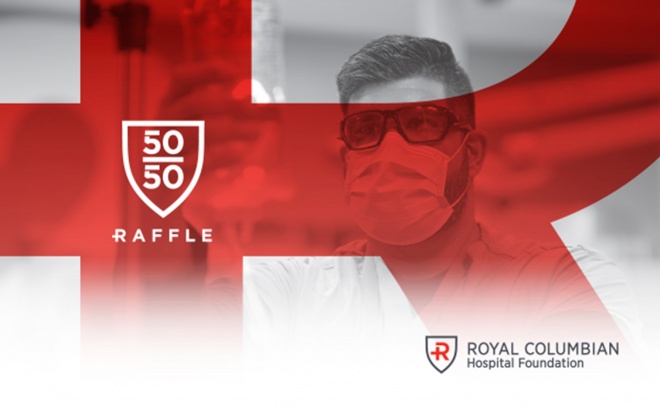 New Westminster, BC, August 24, 2021 — Take part in Royal Columbian Hospital Foundation's 50/50 lottery and you could win big while supporting your healthcare heroes care for BC's most seriously ill and injured patients.
$45,000 and growing! How high will the jackpot climb? When your healthcare heroes win, so do you!
Tickets are 10 for $10, 50 for $20 and 200 for $40!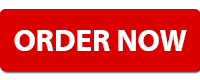 Deadline to purchase tickets is Wednesday, September 1, 2021 at 11:59:59pm. Enter now for a chance to win big and help Royal Columbian Hospital Foundation. The lucky winner gets half the final jackpot!
Buy tickets today! Tickets must be purchased on their website.
---
About Royal Columbian Hospital
From the beginning, Royal Columbian Hospital has stood at the heart of health care in British Columbia. Created by visionary pioneers to provide compassionate care to those building a new province, we have participated in the social and economic changes of British Columbia since 1862. Today, we are one of British Columbia's busiest hospitals, serving a population of more than 1.8 million people. We are a regional referral hospital for cardiac, trauma, neurosciences, high-risk maternity and neonatal intensive care. No other hospital in the province provides all of these services, at this level of care, on one site. We provide the highest level of care to the most critically ill and injured from throughout the province.
Revolutionizing Patient Care
Royal Columbian Hospital is undergoing one of the most ambitious hospital redevelopments in Canadian history. This redevelopment goes beyond rebuilding a hospital. It is transformational. This multi-year, multi-phase $1.49 billion redevelopment will revolutionize the way we deliver care to our patients by creating a world-class, state-of-the-art hospital that provides uncompromising care.
The cornerstone of the project – a new Acute Care Tower – will elevate lifesaving care that serves one third of our province's population in the largest and fastest growing health region in BC.

Our vision is to create a world-class hospital: a state-of-the art facility that provides uncompromising care and remarkable patient experiences. With a larger footprint and the introduction of cutting-edge technology, we will continue to respond to the needs of patients in their most urgent, life-altering moments.
A Transformation in Interventional Care
Intervention is at the core of modern health care. Every day, interventional specialists at Royal Columbian Hospital step forward to turn the tide for their patients – often with minimally-invasive procedures including heart and stroke emergencies.
Our world-class medical teams perform more open-heart surgeries and treat more emergency heart attacks than any other hospital in BC. For this reason, RCH is often considered the region's emergency room for the heart. Royal Columbian is home to the busiest cardiac intervention unit in Canada, performing more angioplasties than any other hospital in the country. We are also our region's only site performing open-heart surgery, with more than 1,000 cases annually. This is the most of any hospital in BC. RCH also has the province's only mobile ECLS (extracorporeal life support) team, ready to respond at a moment's notice to retrieve from other hospitals patients whose heart and/or lungs are failing. Often, this is a patient's very last chance at life.
Meanwhile, the Interventional Radiology (IR) department at RCH provides some of the most complex image-guided procedures in the Fraser Health region and the province. These procedures are utilized for patients experiencing challenging medical conditions with origins in the vascular, gastrointestinal, pulmonary, musculoskeletal and nervous systems, among others. Royal Columbian plays an integral role in stroke care in our region, as the cornerstone of a 24/7 Acute Stroke Team, including comprehensive stroke care by our interventional radiologists. RCH has also led the implementation of innovative image-guided cancer treatments in the region.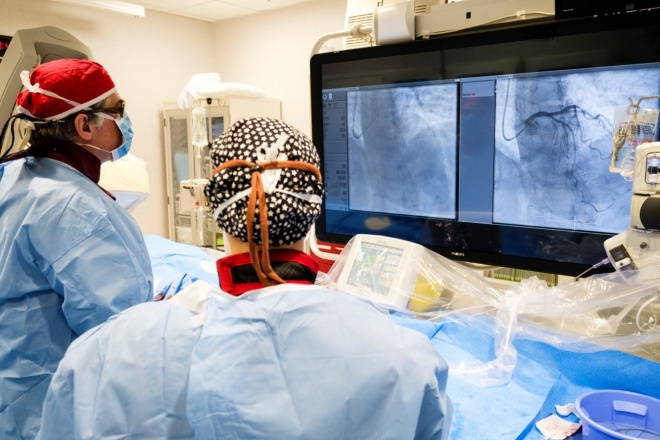 The creation of an interventional superfloor in the Acute Care Tower with multiple interventional suites will equip us with advanced, state-of-the art imaging technology that allows for absolute precision. This floor will house eight interventional suites that will be universal, meaning that if needed, any suite could be used for either interventional cardiology or radiology. At opening, four suites will be used exclusively for interventional cardiac procedures and four suites for interventional radiology. These new suites will have increased functionality. Unlike our current catheterization labs, they will be equipped and designed for procedures like trans-aortic valve implantation (TAVI), to replace failing heart valves, and cardiac ablation to correct arrhythmias.
Without question, cutting-edge technology is an essential component of interventional procedures. Specialists rely on monitoring and real-time imaging technology to complete critical procedures. Each interventional suite will be equipped with advanced, state-of-the-art technology that allows for absolute precision – and the best possible outcomes for patients.
As well as supporting interventional care, Royal Columbian's redevelopment will include a new, larger Emergency department with a medical imaging unit strategically placed within the ER, new and larger maternity, pediatric, and neonatal intensive care units, and multiple floors for acute and critical care patients.
This transformation is one example of how you can help by purchasing your tickets.
Get your tickets today. Support our healthcare heroes and help to provide care to those in need. Not only are you supporting healthcare in BC, but you can win big too!
Discover more about the Royal Columbian Hospital Foundation.

*open to BC residents only, must be 19+ to play, BCLC Licence #128587. Actual odds of winning are dependent on the number of tickets sold. Know your limit, play within it.