St. Catharines, Ontario, October 21, 2020 — Hospice Niagara's Catch the Ace online lottery features a guaranteed Weekly Prize AND a Progressive Jackpot. It's been 10 weeks since the draw launched and the Ace of Spades hasn't been caught!
Last week's weekly winner took home almost $4,000 but… he didn't catch the Ace of Spades, so the Progressive Jackpot keeps growing!
Will you be this week's lucky Weekly Prize winner and the one to Catch the Ace? The Progressive Jackpot is already over $43,000 and growing every day!
The deadline for purchasing tickets is every Thursday @ 5:45 p.m.
Need tickets for this Thursday night's Catch the Ace draw?
Click here to buy your weekly tickets and see which envelopes remain.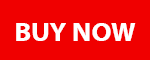 Order your tickets for a chance to Catch the Ace, win big, live your dream, and help hospice.
Tickets start as low as 3 for $10
For as little as $10, you can buy your tickets online and select the envelope you think the Ace of Spades is hiding in. No limit to how big the Progressive Jackpot can grow!
Remember, if the Ace of Spades is NOT caught, sales for the following week will commence at 6:15 p.m.
For more information visit catchtheaceniagara.ca