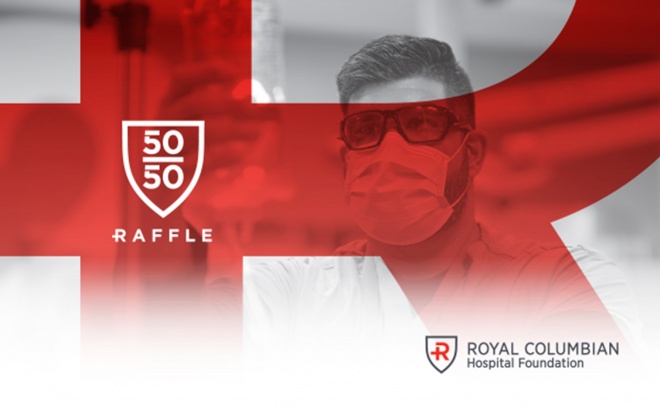 New Westminster, BC, July 26, 2021 — Help support exceptional care for BC's most seriously ill and injured patients. Take part in Royal Columbian Hospital Foundation's 50/50 lottery and you could win big while supporting your healthcare heroes.
How high will the jackpot climb? When your healthcare heroes win, so do you!
Tickets are 10 for $10, 50 for $20 and 200 for $40!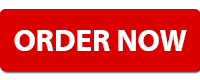 Buy tickets today! Tickets must be purchased on the website.
Deadline to purchase tickets is Wednesday September 1st, 2021 at 11:59:59pm. Enter now for a chance to win big and help Royal Columbian Hospital Foundation. The lucky winner gets half the final jackpot!
---
About Royal Columbian Hospital
From the beginning, Royal Columbian Hospital has stood at the heart of health care in British Columbia. Created by visionary pioneers to provide compassionate care to those building a new province, we have participated in the social and economic changes of British Columbia since 1862. Today, we are one of British Columbia's busiest hospitals, serving a population of more than 1.8 million people. We are a regional referral hospital for cardiac, trauma, neurosciences, high-risk maternity and neonatal intensive care. No other hospital in the province provides all of these services, at this level of care, on one site. We provide the highest level of care to the most critically ill and injured from throughout the province.
Revolutionizing Patient Care
Royal Columbian Hospital is undergoing one of the most ambitious hospital redevelopments in Canadian history. This redevelopment goes beyond rebuilding a hospital. It is transformational. This multi-year, multi-phase $1.49 billion redevelopment will revolutionize the way we deliver care to our patients by creating a world-class, state-of-the-art hospital that provides uncompromising care.
The cornerstone of the project – a new Acute Care Tower – will elevate lifesaving care that serves one third of our province's population in the largest and fastest growing health region in BC.

Our vision is to create a world-class hospital: a state-of-the art facility that provides uncompromising care and remarkable patient experiences. With a larger footprint and the introduction of cutting-edge technology, we will continue to respond to the needs of patients in their most urgent, life-altering moments.
A Transformation in emergency and trauma care
Trauma physicians refer to the first hour after a traumatic injury as the 'golden hour' – they are the critical minutes for medical and surgical intervention. When a traumatic incident occurs, the clock starts to tick. Every moment counts – and life hangs in the balance.
The Emergency Department, one of the most highly utilized in the province, is the entry point to trauma care, and both services will receive significant additions during the hospital's redevelopment. The new Acute Care Tower will house a larger Emergency department with 75 state-of-the-art treatment bays – increasing total space by more than half.
As one of two Level 1 Trauma Centres for adults in BC, Royal Columbian is equipped, trained and certified to deal with large-scale catastrophes. It receives more Air Ambulance patients directly from accident scenes than any other hospital in the province.
In the new Acute Care Tower, the Emergency Department will include four trauma bays and a new Imaging Unit, strategically placed within the Emergency Department to drastically speed up access to diagnostic procedures.
Also, one operating room will be purpose-built and always available for trauma patients, to help avoid interrupting scheduled surgeries.
These additions and improvements will speed up admission, assessment and treatment. The hospital will have more space to accommodate all types of ER patients, and trauma patients can avoid being moved from one part of the hospital to another to get the scans they need.
As well as supporting emergency and trauma care, Royal Columbian's redevelopment will include an interventional super floor with operating rooms and interventional radiology and cardiology suites, new and larger maternity, pediatric, and neonatal intensive care units, and multiple floors for acute and critical care patients.
This transformation is one example of how you can help by purchasing your tickets.
Get your tickets today. Support our healthcare heroes and help to provide care to those in need.
Discover more about the Royal Columbian Hospital Foundation.

*open to BC residents only, must be 19+ to play, BCLC Licence #128587. Actual odds of winning are dependent on the number of tickets sold. Know your limit, play within it.